Tim Sherwood Questions Lack of Leadership Within Tottenham Ranks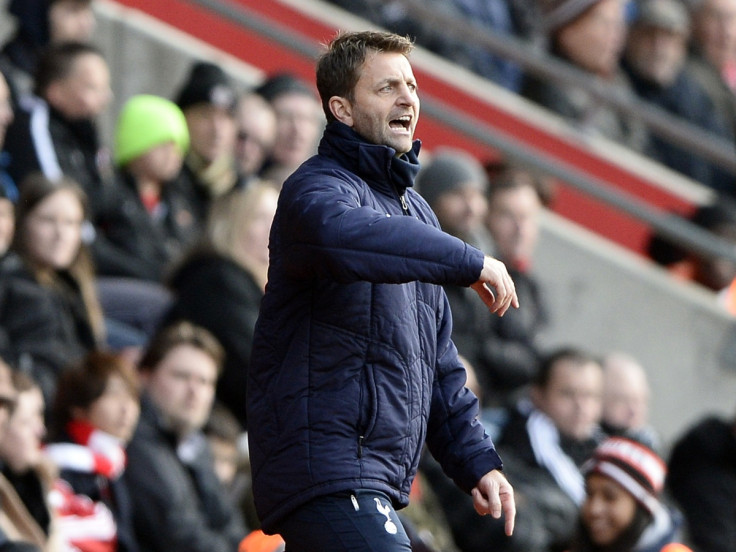 Tottenham Hotspur manager Tm Sherwood has encouraged players to demonstrate more leadership on and off the pitch as he aims to shape the club in his own image.
The former Spurs midfielder watched on as he side sealed a comfortable 2-0 win over Crystal Palace on Saturday but had to endure a tepid first half performance where the home side were very much on the back foot.
Only for missed penalty from Jason Puncheon did Spurs avoid going behind within the first ten minutes of game as they struggled to create anything against the Premier League bottom side who enjoyed more of the chances.
A half time team talk and goals from Christian Eriksen and Jermain Defoe turned things around, but Sherwood is still demanding more from his side.
"Palace were a lot more adventurous than we expected, but it is all about character," Sherwood was quoted as saying by the Daily Telegraph.
"When it is not going well, you need the ability to turn that around. It's good that we got the three points, but there were negatives there we can learn from. If you start like that against better sides you could be punished.
"There have been very few times we have questioned it, but we did at half time. I am not saying they haven't got character, I know it is in there, but I felt they were looking around at each other too much, instead of someone saying, 'I'm the boss, you come here, I'm pulling you around' which is what they need to draw the best from individuals.
"We're all in it together and you can't do it on your own. If you know your mate is on your side it gives you a lift."
Following the sacking of Andre Villas-Boas in early December, Sherwood has implemented his own variations to the Tottenham set up which have yielded an impressive four wins from his first five Premier League games as head coach.
One of those changes has been handing a more prominent role in the first team squad to midfielder Nabil Bentaleb. Sherwood raised some eyebrows with his decision to replace Etienne Capoue with the 19-year-old for Saturday's game, but his decision was merited after the youngster provided a bright performance against Tony Pulis' side.
"It was not a great surprise to be called up," Bentaleb said. "I was getting ready for a long time, waiting for a chance. The gaffer knows me better than anyone else in football, he trusted me and put me in. I know what he wants from me and that's a big help."
© Copyright IBTimes 2023. All rights reserved.