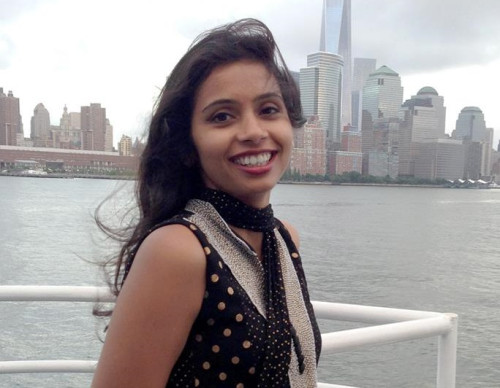 Devyani Khobragade, the diplomat whose arrest in New York in December harmed Indo-US ties, has arrived in India under diplomatic immunity.
India and the US have reportedly arrived at a mutual agreement that allowed her to be discharged from her duties without being prosecuted. However, the charges against her will not be dropped, the US prosecutors have said.
The US State Department had asked Delhi to waive immunity for Khobragade, given the criminal indictment filed by the US attorney Preet Bharara.
India turned down this plea even as the US remained refused to drop the charges against Khobragade. This led Washington to request her departure from the United States.
Timeline of Khobragade's Ordeal
12 December 2013: Khobragade is arrested on charges of visa fraud, near a school where she had gone to drop off her daughter. She claims to have diplomatic immunity, but the Diplomatic Security Service (DSS) does not acknowledge her immunity status as per their interpretation of Vienna Convention on Consular Relations (VCCR).
- The US prosecutors accuse Khobragade of underpaying her housekeeper Sangeeta Richard.
- At the police station, she is strip-searched by a lady officer and sent to a cell with two other lady convicts. She is handcuffed when produced before the judge.
- The US authorities say the strip search and handcuffing are as per the procedure.
13 December: The date of her hearing fixed for January 13, 2014 with a pre-trial process on 16 December, 2013.
- Sujatha Singh, India's Foreign Secretary, summons US ambassador Nancy Powell and tells her that India is not happy at the diplomat's treatment.
16 December: India's External Affairs Minister Salman Khurshid strongly protests against the arrest of Khobragade and the manner in which it was carried out ignoring her diplomatic status.
Khobragade is produced in court before the US Magistrate Judge Debra Freeman, and released in late afternoon on a bail for $250,000 bonds. She surrenders her passport.
18 December: Bharara says Khobragade's treatment was a "standard practice for every defendant, rich or poor, American or not, in order to make sure that no prisoner keeps anything on his person that could harm anyone, including himself. This is in the interests of everyone's safety".
- India responds furiously to the arrest stripping off the security barricades outside the American diplomatic post in Delhi. The American diplomats have also been asked to turn in their ID cards, which grant them special privileges. Some critics have called the reprisal irresponsible.
-Khobragade's email to her diplomatic colleagues leak, in which she alleged stripping and cavity searches.
-The diplomatic spat stirs a hot session in Indian parliament where scores of leaders have called for harsher response. Indian officials dub Khobragade's arrest as "barbaric". Some Indian leaders want to strip the US diplomats naked and threaten to detain the gay partners of the envoys.
- India's Prime Minister Manmohan Singh calls the act "deplorable".
-Delhi transfers Khobragade to the UN mission in New York in a bid to provide her with full diplomatic immunity avoiding arrest.
19 December: As the situation snowballs, US Secretary of State John Kerry telephones India's National Security Adviser Shivshankar Menon to express "regret", nonetheless, he stopped short of an apology, a demand which India persisted.
-Murky details about Khobragade's maid Richard emerges. Richard's family – her husband and children – were evacuated to the US, two days ahead of Khobragade's arrest, alleging the family was intimidated in India.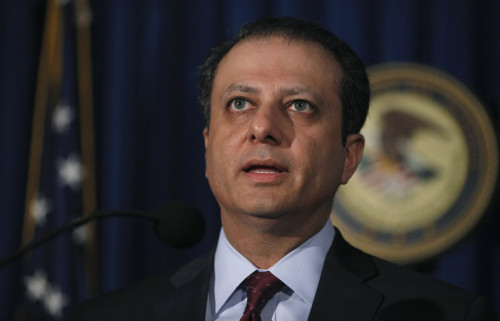 20 December: Bharara, who is spearheading the case against Khobragade, releases a surprise 727-worded statement explaining the legalities of the case and justifying his point of view.
-While the US distances itself from Bharara's statement, India rubbishes the remarks.
-People in the American diplomatic community quietly express displeasure over the manner in which the row has broken out.
-Rights groups comprising about 50 members staged protests outside the Indian consulate in New York City voicing for Richard.
23 December: The UN approves a request from India to accredit Khobragade awaiting the US approval.
-With full diplomatic immunity, the Indian diplomat was exempted from personally appearing in the court regarding the case.
-Washington says no retroactive immunity for Khobragade even if she is shifted to the UN and is determined to pursue the case.
27 December: Newly appointed Indian ambassador to the US Jaishankar holds talks with Under Secretary for Political Affairs Wendy Sherman and the Under Secretary for Management Patrick Kennedy demanding the US to withdraw the charges against Khobragade.
1 January: The US ambassador to India Nancy Powell for the first time expresses regret over treatment of the Indian diplomat.
4 January: The US State Department condemns the hoax video of Khobragade being stripped searched calling it as "dangerous and provocative fabrication".
The timeline of events immediately before her departure:
8 January: India shuts down the commercial activities taking place at the US embassy in Delhi.
-The US mission to United Nations confers diplomatic immunity on Khobragade and accredits her as a member of India's permanent mission.
-New York Magistrate Judge Sarah Netburn rejects extension of 13 January indictment deadline, sought by Khobragade's lawyers.
-US Energy Secretary Ernest Moniz postpones a trip to India, as the India-US diplomatic row worsens.
9 January: India refuses the US's request to waive Khobragade's immunity.
-US mission to UN requests Khobragade's departure.
-Bharara says Khobragade has been indicted by grand jury on charges of visa fraud and making false statements. In a letter to the court, prosecutors also say they have been told Khobragade has been granted diplomatic immunity and has left the country.
-US District Judge Shira Scheindlin gives Khobragade permission to leave the country in accordance with US government's stance.
-Bharara initially told the court that according to the state department, Khobragade had already left the country. However, it turned out to be a false report after Khobragade's attorney Arshack appraised the court that she was still at home with her husband and children.
-After getting permission from the US district court, Arshack confirmed that Khobragade was planning to leave US on the night of 9 January, but did not specify the details of flight.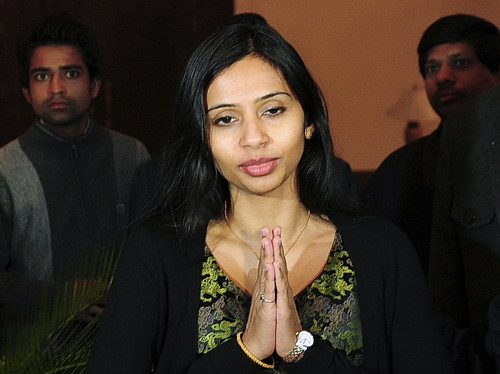 10 January: Khobragade is on her way back to India on diplomatic immunity.
11 January: Khobragade arrives in India as Delhi expels a Director-ranking US envoy as part of its reprisal. The US regrets India's latest retaliation.
-Khobragade, through her lawyers, moves the federal court in New York to dismiss the visa fraud case against her.