Scientists at Monash University in Australia have installed a powerful new microscope that is able to show atoms and molecules in super high definition 3D images, and could help to unravel the secrets of cancer and other diseases.
The FEI Titan Krios cryo-electron microscope, worth $4m (£2.6m, AUD$5m), is 3m tall and weighs about a tonne. It works by firing a stream of high-energy electrons through a thin sample frozen in a pool of liquid ethane at 200 degrees Celsius below zero.
Some of the electrons fired through the sample deflect, creating 2D images, and the microscope collects multiple 2D images and then automatically pieces them together to create stunning 3D shapes.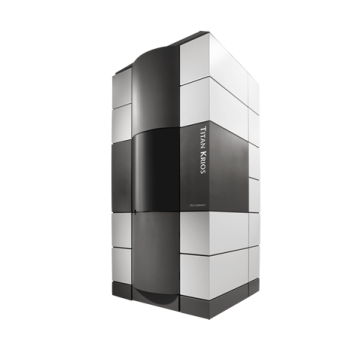 "Understanding our immune system is central to fighting cancer, infectious diseases such as malaria, and auto-immune diseases such as diabetes, rheumatism and multiple sclerosis," said Professor James Whisstock, director of the ARC Centre of Excellence in Advanced Molecular Imaging at Monash University.
"The key to understanding and treating these diseases lies in understanding how proteins and cells interact at the molecular level."
There are only a handful of Titan Krios microscopes in use in the world and this will be the first one in Australia.
"The Titan Krios fills a crucial gap, seeing things that X-ray crystallography and the Synchrotron can't see," said Whisstock.
"This microscope is powerful enough to resolve these intricate 3D shapes, identifying the position of individual atoms within a biological molecule and creating exquisitely detailed models including the molecules' loops and side chains.
"Australian scientists have been queuing up to get time on Titans in Europe and America. Now they can do the job in Australia."
There may not be many Titan Krios microscopes in the world but scientists have really enjoyed using them.
FEI has been holding contests annually for the past six years to enable scientists to show off some of the best pictures that have been captured using electron microscopy and here are some of the best ones we've seen: