Sport and what draws people to it is a funny old thing. We cannot help but debate with friends and fellow fans about a tantalising fixture or an intriguing match-up because we all love to see great talents compete against each other.
The thrill of two contending forces battling it out to see who really is the best of the best is an addictive one, which is why fans always come back for more. But what happens during a game or a fight isn't the only thing that has audiences tuning in, it's also what happens off the field with the personalities involved. It is undeniable that when you add drama to a sporting event, it quickly morphs into a must-see spectacle.
This is why the main-event fight between UFC bantamweight champion TJ Dillashaw and former titleholder Dominick Cruz is such a captivating scrap. Not only do fans have two of the most talented bantamweight fighters in the world finally stepping into the octagon to battle for supremacy, there is also enough conflict between the two and everyone around them to pique any casual fan interest.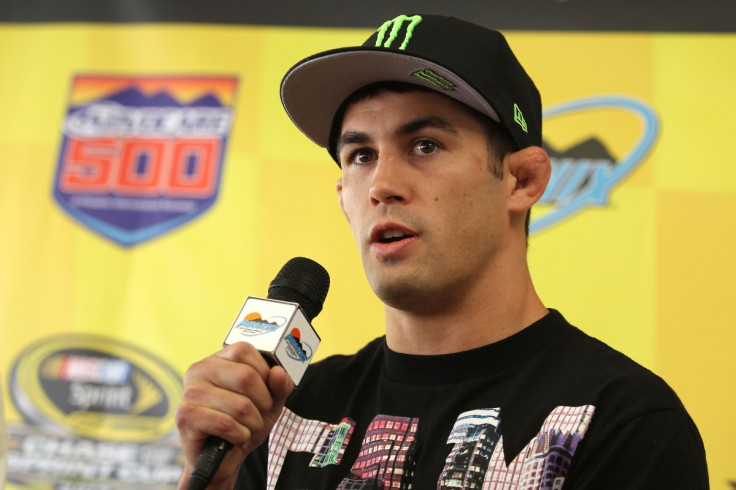 Dillashaw's reign at the top is the sort of underdog story that is usually confined to the movie screen. Stepping up to replace the injured Raphael Assuncao against then champion Renan Barao, the 29-year-old Californian shocked the world and put on the sort of performance that creates legends.
Barao hadn't tasted defeated in nearly a decade, but the Brazilian suffered a resounding beating before Dillashaw landed a thunderous head kick in the fifth round, stunning the entire world in the process.
From there, the American has gone from strength-to-strength, knocking out late-replacement title-challenger Joe Soto at UFC 177 and Barao again in their rematch last July. However, while the champion's dominance in the octagon has been near perfect, things outside haven't been moving so smoothly.
Dillashaw recently left his long-time gym, Sacramento's Team Alpha Male, to follow their former head coach Duane Ludwig to Colorado. While fighters swapping gyms is nothing new in the MMA world, this move has created a seemingly permanent rift between the fighter and Team Alpha Male founder Urijah Faber.
Faber, a former WEC champion and current UFC bantamweight, brought Dillashaw into MMA after scouting him as a wrestler at Fullerton University. There was a unique bond between the two, with Faber seeing Dillashaw as his 'little brother'. However, with the split in gyms, they are now likely to fight if Dillashaw can beat Cruz.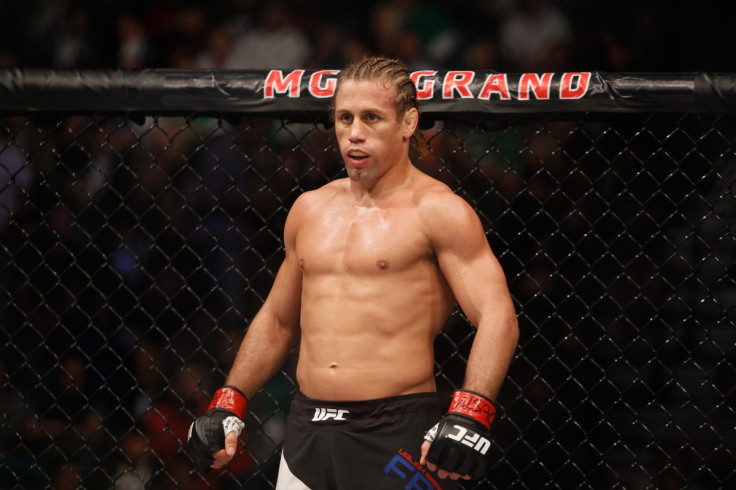 Interestingly enough, the former champion and Faber also don't get along, but their beef is based on mutual dislike instead of a sense of betrayal. The two have been at each other's throats for nearly a decade since they first fought at WEC 26, with neither man turning down an opportunity to throw a verbal jab at their counterpart. And if Cruz is able to get past Dillashaw, a third fight with Faber could certainly be on the cards.
While Dillashaw's rise to championship glory has received an abundance of plaudits, Cruz has been in the background trying to get healthy. A number of devastating knee injuries effectively sidelined him for five years, despite a brief return in 2014 when he destroyed bantamweight journeyman Takeya Mizugaki in 61 seconds at UFC 178.
As he was never truly beaten for his belt, watching another man parade around with the title must have been an excruciating experience, especially someone who is a product of his greatest enemy within the sport.
Although Dillashaw and Cruz haven't even thrown a punch at each other yet, their fight is steeped in enough history to fill a book. This isn't just another bout in the UFC. This is the biggest bantamweight title fight the promotion has ever seen and will shape the division going forward.
And although it doesn't feature someone like UFC featherweight champion Conor McGregor or superstars like Jon Jones or Ronda Rousey, missing what could very well be the best fight of the year between two of the sport's top fighters would be a massive mistake.