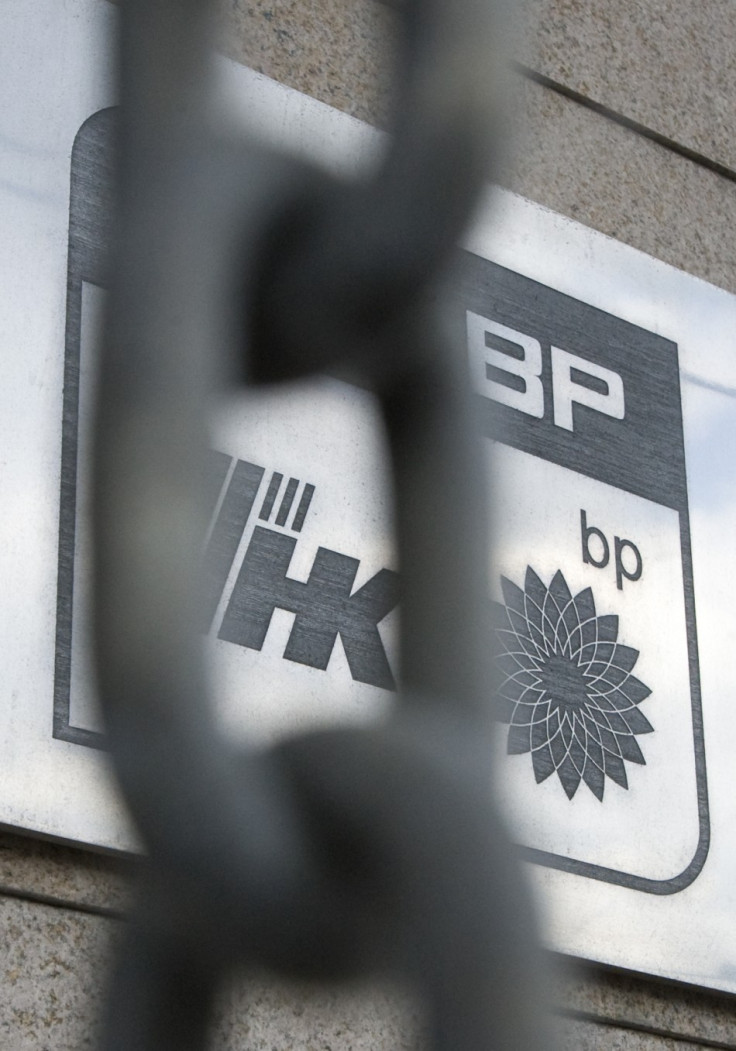 The consortium of four billionaire co-owners that control half of Russia's third-largest oil company, TNK-BP, said it wants to put an end to the long dispute that has frozen relations between it and the British oil major.
AAR, the quartet's investment vehicle, said it will either buy out BP's 50 percent stake in TNK-BP for around $10bn or exchange its half of the joint venture for a non-controlling interest in BP plc, according a report published today by Reuters.
BP said last month that it was expanding its options for buyers of its 50 percent stake after a series of high-profile failures to mend the fractured relationship with its Russian partners and the resignation of the group's CEO, Mikhail Fridman, the previous month.
Fridman, one of the four AAR billionaires, revealed the group's latest intentions through various meetings in New York and Boston with large institutions that own BP stock.
Commenting and confirming AAR's intentions, CEO Stan Polvets revealed that they were keen to end the series of conflicts that have rocked TNK-BP and led to Fridman stepping down the Anglo-Russian joint venture in May this year.
"The message Mikhail Fridman delivered was that the partnership in its current form has run its course," said Polovets said on Sunday of the meetings this past week, which followed up on a series investor briefings in London in June. "The shareholders need to find a way to realign ownership interests and eliminate the internal contradictions that are tearing TNK-BP apart."
While TNK-BP shareholders have become synonymous with in-fighting since the group's inception, relations hit breaking point when BP tried to reach a strategic alliance with state-controlled Russian oil major Rosneft.
The Russian shareholders, AAR successfully blocked the deal in the courts after testifying that the deal violated an exclusivity clause in the TNK-BP shareholders agreement.
Polovets said that AAR will submit the "expression of interest" over buying half of BP's share in the joint venture by July 19, which would increase AAR's stake to 75 percent, if the deal is successful.
The offer may signal the end of a bitter battle between UK and Russian TNK-BP shareholders.
"Our objective is to be shareholders in a global company. We want to have liquidity and an exit strategy," Polovets said to Reuters. "Most shareholders had no concerns about AAR being a significant shareholder in BP," Polovets said, adding that AAR would not seek board representation and would be prepared to accept a lockup agreement to avoid putting pressure on the stock.
TNK-BP Troublesome History
TNK-BP was formed by BP and AAR in 2003, in a bid for the UK oil company to break into the lucrative but mainly state-owned energy sector in Russia.
BP agreed to an exact 50 percent stake, while AAR owned the other half. However, it was not a match made in heaven after Russia became more hostile to foreign and private sector investment and the Russian government was said to limit access to oil reserves to mainly wholly state-controlled entities.
TNK-BP has also become synonymous with in-fighting, after BPs periodic arguments with its Russian counterparts has led to allegations of certain parts of management being frozen out of decisions or a difficult co-operative working environment.
On Tuesday, Russian billionaire Mikhail Fridman resigned abruptly as chief executive of TNK-BP.
TNK BP did not add any other comment, other than confirm Fridman's resignation and that "after Mikhail Fridman's resignation, TNK-BP will be managed by a group of executives who hold powers of attorney related to their areas of responsibility. AAR shareholders German Khan and Victor Vekselberg remain with the business as Executive Directors and Members of the Management Board."
According to a wide range of reports, Fridman left over a "breakdown in governance."
Mission to Sell Assets
On June 1, BP revealed that it is considering selling its 50 percent stake in TNK-BP, after receiving a set of "unsolicited approaches".
BP shares have risen to 438.65p as of 0744 GMT on July 16, significantly up from the share price of 402.00p on the day of the stake sale announcement.
BP notified its partner AAR of its intention to pursue a potential sale that day.
While, the news of BP possibly exiting the lucrative TNK-BP venture may cause some concern over BP's overall future oil production, the soaring share price indicates that the market is viewing the consideration, as a much-needed sale of assets.
BP has had to heavily depend on TNK-BP oil production over the last few years, after an explosion on BP's Horizon rig on the 20 April 2010, resulted in one of the largest oil spills and environmental disasters in history.
While the Gulf of Mexico oil spill resulted in an environmental disaster, it also caused colossal damage to the group's reputation and earnings. Even two years on, BP is still feeling the repercussions of the incident.
BP still faces significant legal liability for the disaster in the United States even after agreeing with the US Department of Justice to pay at least $7.8bn deal to victims of the explosion.
Moreover, just last week BP was slammed by another US federal investigation that centres on claims that BP representatives lied to Congress about how much oil had leaked into the Gulf of Mexico, following the Deepwater well blowout in 2010.
The federal investigators findings could lead to additional criminal charges against current and former employees, should the investigators find evidence of wrong doing.
"Just as we worked with the government in responding to the spill, we are cooperating with its investigation," said a BP spokesperson to the IBTimes UK with no further comment on the report.
In late May, Bob Dudley, chief executive officer at London-based BP tried to quell investor concerns over the aftermath of the Gulf of Mexico oil spill, after selling off assets, lifting output and raising dividend.
Since the group is looking to sell assets but lift output in the Gulf of Mexico region, this sale could be exactly what BP needs.