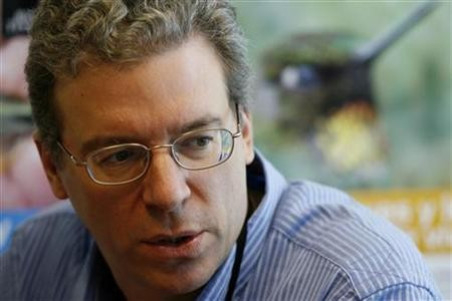 Rio Tinto CEO Tom Albanese has stepped-down as head of the world's second-largest mining group after a multi-billion writedown to the value of key mining assets that he directed the company to purchase less than five years ago.
Rio Tinto will mark down the value of its Rio Tinto Alcan and Pacific Aluminium units by between $10bn and $11bn and its coal operations in Mozambique - Riversdale Mining Ltd. - by $3bn, the company said in a statement on its website.
"The Rio Tinto Board fully acknowledges that a write-down of this scale in relation to the relatively recent Mozambique acquisition is unacceptable," said Rio Tinto chairman Jan du Plessis in the statement. "We are also deeply disappointed to have to take a further substantial write-down in our aluminium businesses, albeit in an industry that continues to experience significant adverse changes globally."
Sam Walsh, who runs the group's iron ore unit, will take over as CEO with immediate effect.
Albanese, who has been CEO of the group since 2007 when the Alcan acquistion took place, will stay on with the group until 16 July, the company said, "in order to ensure the effective transition of multiple global stakeholder relationships". He will recieve base pay as well as benefits and pension contributions during that time, the compan said.
Albanese has around 48,000 Rio shares related to a 2009 four-year performance bonus worth around £1.6m, the company said, that will vest in February of this year and a further £10.7m in Rio share options, earned between 2003 and 2009.
"While I leave the business in good shape in many respects, I fully recognise that accountability for all aspects of the business rests with the CEO," said Albanese, who has been with the firm for nearly 30 years. "I am pleased that someone of Sam's calibre and values has been chosen to succeed me as chief executive. This is a great company and Sam will do an outstanding job."
Doug Ritchie, who the company said led the acquisition of the Mozambique coal assets, has also left the company.
The group had told investors on 29 November that it was reviewing the co-called "carrying value" of some of its aluminium assets that could result in writedowns, owing to a slowdown in the broader aluminium industry and high energy and materials costs.
The Alcan and aluminium segments of the group have been a thorn in the side of both Albanese and Rio Tinto shareholders since the $38bn acquistion in 2007. Rio was forced to take an $8.9bn writedown on its value last year after consecutive years of losses and planned to sell most of its Australian and New Zealand assets sometime this year.
"In Mozambique, the development of infrastructure to support the coal assets is more challenging than Rio Tinto originally anticipated," the company said. "Rio Tinto sought to transport coal by barge along the Zambezi River, but this option did not receive formal approvals."
The shock resignations come just two days after the group reported stronger-than-expected iron ore output for its fisal fourth quarter of 52m metric tonnes. With iron ore prices recovering 78 percent since September to reach a 15-month high, the group was well-placed to build on its expansion plans in Australia and further challenge Brazil's Vale as the world's biggest iron ore exporter.
"Markets remain volatile, but our business continues to perform well," Albanese said when the production figures were published. "Across the group we are taking action to roll back unsustainable cost increases. This further enhances our resilience and competitive edge as we enter 2013."
Rio Tito fell 4.56 percent in early London trading to change hands at 3,303.0 pence each before recovering some of that loss to trade at 3,425.5 pence - a 0.93 precent decline from Wednesday's close.