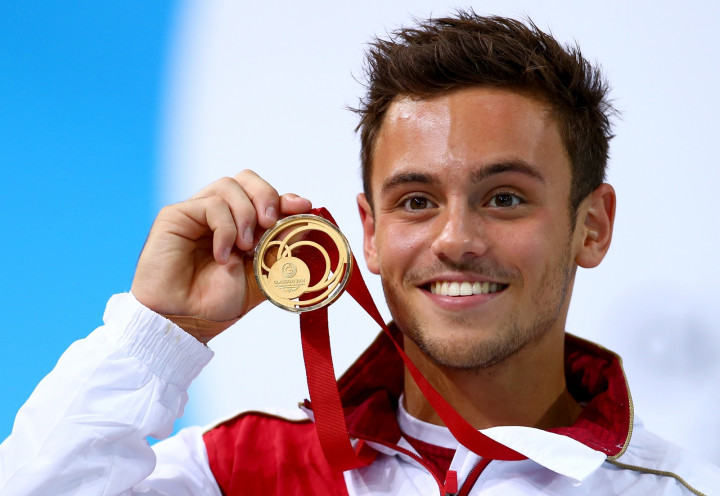 Tom Daley, the Great Britain Olympic bronze medalist diver from London 2012, will not stage protests against Russia's anti-gay outlook during next year's World Aquatics Championships in Kazan next summer.
Though decriminalized in 1993, gay people are still victim of hate crimes in Russia after the outlawing of homosexual propaganda before February's Winter Olympics in Sochi. In a 2013 vote, three quarters of Russians disagreed that homosexuality should be accepted by society.
During the World Athletics Championships in Moscow in August 2013, double Olympic pole vault champion and world record holder Yelena Isinbayeva spoke out against homosexuality leading to a string of awareness campaigns from other athletes.
But Daley, 20, will not take such a strong stance against Russia's anti-gay standpoint and insists he will travel to the 16th world championship in July and August focused fully on competing.
"For me I have no concerns about going to Russia," said Daley, who was speaking at The Leaders Sport Business Summit. "I've been there five or six times before and never had any problems.
"To go there to dive and you don't go there thinking to do anything other than that. You got here focusing on each dive you do and each competition that you've got.
"For me I wouldn't be going there thinking 'I've got to do this [protest]' - I just go there and focus on my performance."
Daley revealed in December 2013 that he had started dating a man following speculation regarding his sexuality.
The Plymouth-born diver has a series of commercial and sponsorship interests away from his sport and though he admits the decision was difficult he has been warmed by the reaction.
"It was a difficult decision. It was scary. The reception has been overwhelming. It was a life decision. I didn't want to hide anymore. I did three or four takes [recording the Youtube video] but ended up using the first one.
"It wasn't a business decision. We spoke to our sponsorship partners before the video went out and they were so supportive."