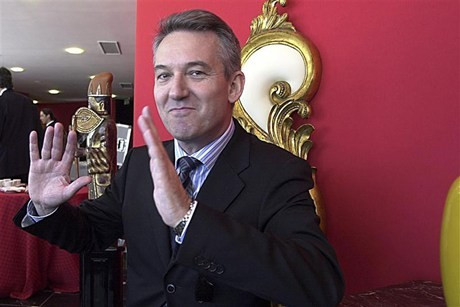 Tom Mockridge will leave his role as chief executive of scandal-engulfed News International (NI) by the end of the year, the company announced.
He has been chief executive of the Rupert Murdoch-owned UK newspaper publisher since July 2011 when he replaced Rebekah Brooks, who is at the centre of police probes into allegations of phone hacking and corruption involving NI journalists.
News Corporation, the parent company of NI, said Mockridge is leaving to "pursue outside opportunities".
"His decision to step down is absolutely and entirely his own," said Murdoch in the News Corp statement.
Mockridge has worked for Murdoch for 22 years, starting out on papers in Australia and New Zealand before heading up Sky Italia and eventually taking the NI job.
The departure comes as News Corp, which also owns BSkyB and 20th Century Fox among other well-known brands, prepares to split its publishing and entertainment businesses.
Bloomberg reported that Robert Thompson, editor of the Murdoch-owned Wall Street Journal, is set to be named as the chief executive of the new publishing division, citing unnamed people familiar with the matter.
Thomson is said to be close to fellow Australian Murdoch, who will likely head up the entertainment side of News Corp.
As well as editing the Wall Street Journal, Thomson has also been editor of The Times of London and held a senior editorial role at the Financial Times.