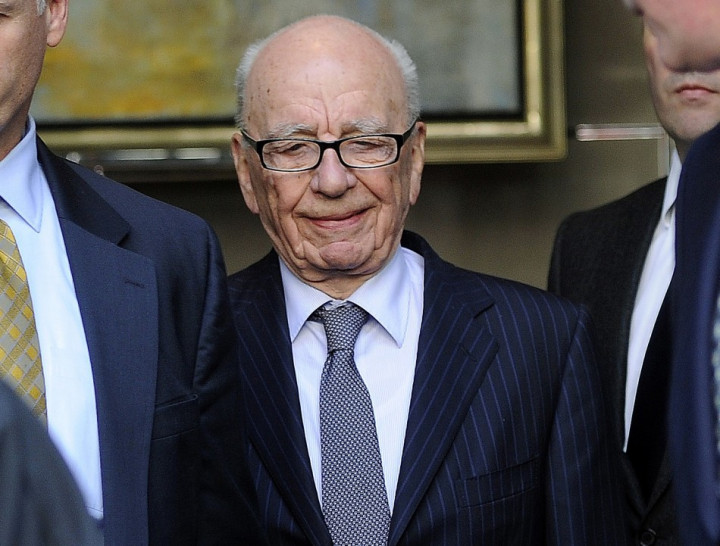 News Corporation has confirmed that it will split its publishing and entertainment businesses into two separate publicly traded entities, with chief executive Rupert Murdoch at the helm of both.
The separation is expected to take a year to complete.
While News Corp's Fox subsidiaries, which include cable sports and film production, continue to deliver significant profits, the company's newspapers, such as The Times of London, struggle in a rapidly evolving environment for news businesses.
"There is much work to be done, but our Board and I believe that this new corporate structure we are pursuing would accelerate News Corporation's businesses to grow to new heights, and enable each company and its divisions to recognize their full potential - and unlock even greater long-term shareholder value," Murdoch said in a statement.
News Corp said its new structure will help focus each business's strategic priorities, give greater operational and financial flexibility to each unit, and allow a faster response to rapidly-evolving technologies.
"We recognize that over the years, News Corporation's broad collection of assets have become increasingly complex," Murdoch said.
"We are determined that creating this new structure would simplify operations and greater align strategic priorities, enabling each company to better deliver on our commitments to consumers across the globe.
"I am 100 percent committed to the future of both the publishing and media and entertainment businesses and, if the Board ultimately approves a separation, I would serve as Chairman of both companies."
In the nine months to 31 March, News Corp's publishing businesses generated $458m operating income, or just 8 percent of overall sales.
The film and broadcasting side of News Corp made $4bn profit, accounting for a quarter of total revenues.
Some have speculated that the split signals Murdoch's move to sell off part of his publishing business, such as News International, which is not only experiencing declining growth, but has been hit hard by the phone hacking and police bribery scandal.
Its Sunday tabloid News of the World was closed down by Murdoch after it got bogged down with allegations of phone hacking by people working for the paper, which reached a pinnacle when a private investigator hacked into the voicemails of murdered schoolgirl Milly Dowler.
Murdoch had hoped that News Corp could fully take over British broadcaster BSkyB, of which it already owns a 39 percent stake, but the toxicity from the News International scandal spread to his bid.
He was branded "not fit" to run a business in the UK by a group of MPs and faced investigation by the competition commission over the bid, which was subsequently withdrawn.
The Leveson Inquiry into press ethics has also caused a series of negative headlines for Murdoch as it casts light on the behind-the-scenes influence his journalists exert over politicians.