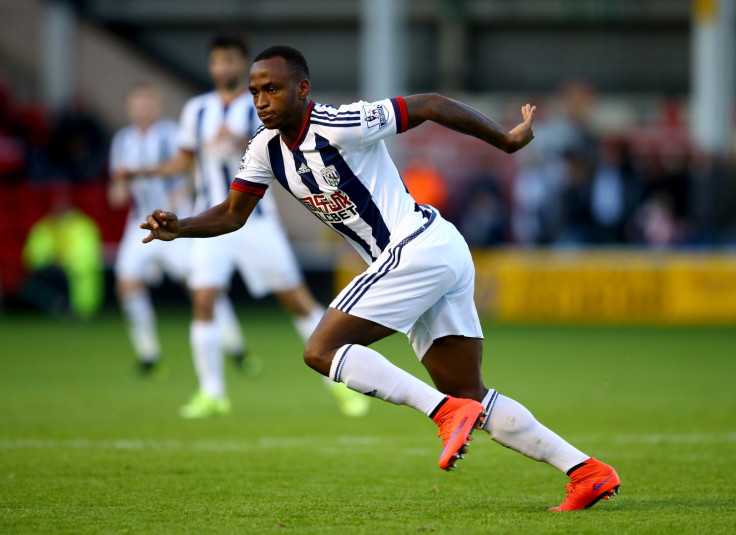 West Bromwich Albion manager Tony Pulis has praised Saido Berahino's attitude towards the game amid continued speculation linking the striker with a move to Tottenham Hotspur.
The Daily Telegraph reported on 27 July that Spurs were preparing to make an opening offer of £10m ($15.6m) for Berhaino, who netted 20 goals in all competitions last term.
Both Emmanuel Adebayor and Roberto Soldado are likely to leave Tottenham this summer, according to The Metro, leaving last season's top scorer Harry Kane to marshal the attack alone.
The Baggies moved to quell rumours regarding Berhaino's future by confirming the club have not received an offer from Tottenham or any other suitor, via their official Twitter account. Berahino struck against Walsall as West Brom won their penultimate pre-season friendly, but did not celebrate the first goal in a 2-0 win.
Manager Tony Pulis has moved to praise the actions of Berahino, though, particularly in the wake of Raheem Sterling's acrimonious departure from Liverpool, and seemingly unfounded speculation regarding an imminent bid from Tottenham.
"Saido is okay, there is always going to be speculation during the window," Pulis told Sky Sports. "He is a very, very good player and he is English and those players, as you have seen with Sterling and people like that, they are wanted players.
"The great thing about it is that I think we have got him in a position where he knows what to do and how to cope with things. He's handled himself very well during the last couple of weeks and in the game. He has shown great attitude and I think it was appreciated by all the West Bromwich Albion supporters."