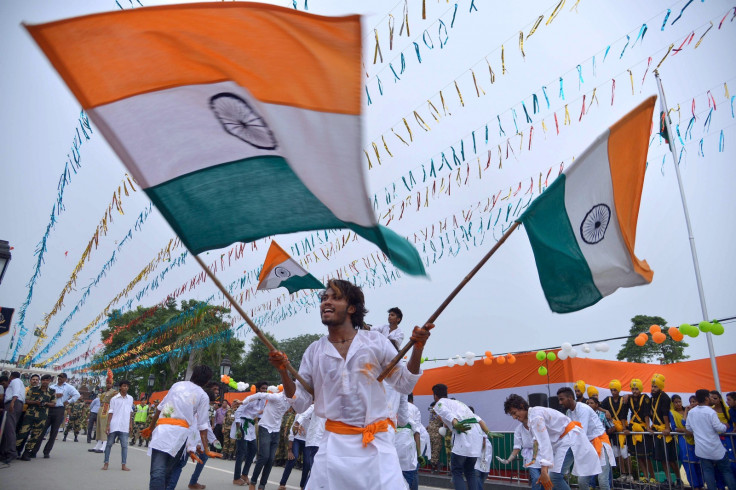 India is gearing up to celebrate its 70th Independence Day on 15 August 2016, with renewed enthusiasm and patriotic fervour. This day is celebrated all over India with great joy; all Indians remember their national leaders and freedom fighters who sacrificed their lives to gain independence for the country.
This day in 1947 marked the end of India's struggle against British rule and the beginning of a new era for the country. In India's capital city of Delhi, a large number of people gather at the Red Fort, where the country's prime minister hoists the national flag, followed by a commemorative speech. The celebrations end with the recital of India's national anthem, the Jana Gana Mana.
IBTimes UK has compiled a list of ten quotes by leaders to celebrate this special day and make it more memorable.
1. At the stroke of the midnight hour, when the world sleeps, India will awake to life and freedom. A moment comes, which comes but rarely in history, when we step out from the old to the new, when an age ends, and when the soul of a nation, long suppressed, finds utterance. It is fitting that at this solemn moment we take the pledge of dedication to India and her people and to the still larger cause of humanity with pride. - Jawaharlal Nehru.
2. How can one be compelled to accept slavery? I simply refuse to do the master's bidding. He may torture me, break my bones to atoms and even kill me. He will then have my dead body, not my obedience. Ultimately, therefore, it is I who am the victor and not he, for he has failed in getting me to do what he wanted done. - Mahatma Gandhi
3. Where the mind is without fear and the head is held high;
Where knowledge is free;
Where the world has not been broken up into fragments by domestic walls;
Where words come out from the depth of truth;
Where tireless striving stretches its arms towards perfection;
Where the clear stream of reason has not lost its way into the dreary desert sand of dead habit;
Where the mind is led forward by thee into ever-widening thought and action–
Into that heaven of freedom, my father, let my country awake. - Rabindranath Tagore
4. Forget not that the grossest crime is to compromise with injustice and wrong. Remember the eternal law: you must give, if you want to get. - Netaji Subhash Chandra Bose
5. Revolution is an inalienable right of mankind. Freedom is an imperishable birth right of all. Labour is the real sustainer of society, the sovereignty of the ultimate destiny of the workers. - Bhagat Singh
6. Merciless criticism and independent thinking are the two necessary traits of revolutionary thinking - Bhagat Singh
7. Every citizen of India must remember that...he is an Indian and he has every right in this country but with certain ...duties. - Sardar Vallabhbhai Jhaverbhai Patel
8. A country's greatness lies in its undying ideals of love and sacrifice that inspire the mothers of the race. - Sarojini Naidu
9. Nonviolence is the first article of my faith. It is also the last article of my creed. - Mahatma Gandhi
10. Swaraj [self-rule] is my birth right. And I shall have it. -Bal Gangadhar Tilak