The 3D printing phenomenon has grown to such an extent in the last 12 months that there are now numerous companies inventing 3D printer products both big and small.
In fact, at CES 2014 in Las Vegas, 3D printers have got their very own section.
So whether you're looking to tinker with making plastic toys for your kids, print food or experiment on a wider scale, here's our list of the top new 3D printers at CES this year.
---
MakerBot Z18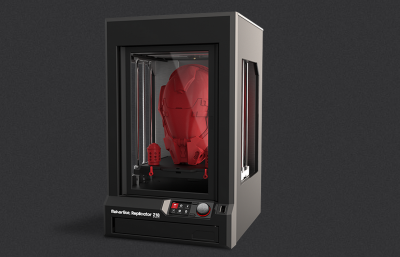 ---
MakerBot has launched a huge new 3D printer in its Replicator line – the MakerBot Z18, which comes with an enclosed build chamber that can produce items in PLA filament (Poly Lactic Acid) that measure 12 x 12 x 18 inches, such as a full adult-sized 3D printed helmet.
It's also interesting to note that MakerBot has launched a new digital store stocked with professionally-designed 3D model blueprints such as mini character children's toys like dragons, knights and animals, as well as space rockets and aeroplane models for adults. The MakerBot Z18 will retail at $6,499 (£3,957) and will be released in spring 2014.
---
CubePro 3D Printer
---
3D Systems is challenging its competition with the CubePro 3D printer, touted as being the only hobbyist printer currently in existence that is capable of printing in three colours, using multiple materials and also offering a large capacity (printing at 10.8 x 10.45 x 9.5 inches) to boot.
The printer offers ultra high-resolution settings of 75-micron thin print layers and enables you to print on the go with the Cubify app for iOS, Android and Windows Phone. CubePro will cost $4,000 (£2,437) and will be released in the second quarter of 2014.
---
Kevvox Desktop 3D Printer
---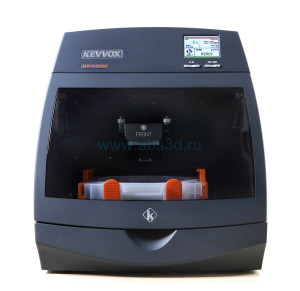 A real high-end 3D printer that makes use of Direct Light Processing (DLP), the Kevvox comes with sophisticated software and the ability to print on three types of material – wax-like, heat-resistant and durable. Meant to be used by professionals in industries such as dentistry, jewellery, architecture and medical equipment, the printer can produce some of the most detailed objects we've seen so far.
---
ChefJet / ChefJet Pro
---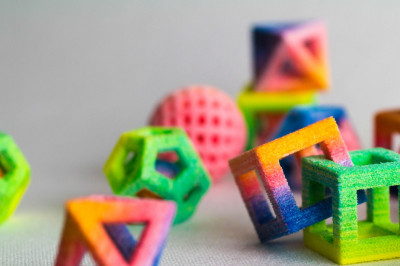 Excited about the possibility of printing actual food? 3D Systems has announced two new 3D printers dedicated to baking and cooking. The ChefJet enables users to print single colour and single flavour candies, cake toppers and garnishes with a build volume of 8x8x6 inches and comes with printable materials in chocolate, vanilla, mint, sour apple sugar and cherry sugar.
The ChefJet Pro meanwhile allows creative cooks to make full-colour, multi-flavour items measuring 10 x 14 x 8 inches. Both printers come with a Digital Cookbook and Chefjet software for users who do not have experience using computer 3D modelling software. With a release set for the second half of 2014, ChefJet will retail below $5,000 (£3,047) while the ChefJet Pro will be priced in the sub-$10,000 (£6,092) range.
---
The Engine
---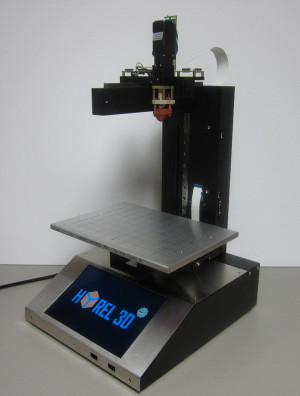 If you're looking to print objects from very specific materials, such as modelling clay, porcelain, rubber, Nylon and PLA, you might want to try The Engine, by Hydrel 3D. Designed with an open build space with a build volume of 8 x 8 x 8 inches, the printer features an embedded PC and an LCD touchscreen, and can be pre-ordered now for $2,145 (£1,306).
---
MakerBot Replicator Mini
---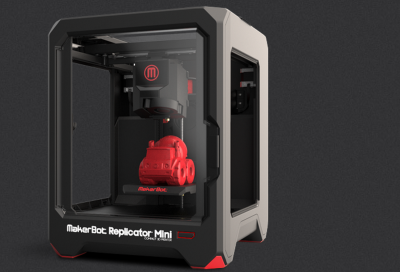 MakerBot would like parents everywhere to buy their children the MakerBot Replicator Mini, a small 3D printer which can print items that are under 5in tall using 200 micron layers (double the thickness of its much larger cousin, the Replicator desktop 3D printer). Ideal for beginner hobbyists, users can create a digital 3D model using the MakerBot PrintShip tablet app or download easy-to-use professionally designed models from the MakerBot digital store for either $0.99 (£0.60) per model or $9.99 for a full pack of models.
The MakerBot Replicator Mini is available for $1,375 (£837) and is slated to be released this spring.
---
Robox
---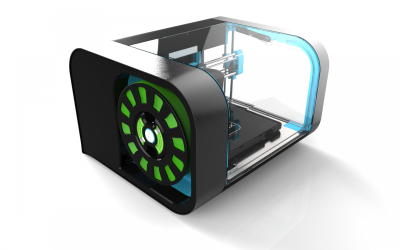 Kickstarter-born Robox is a very pretty-looking 3D printer that is meant to be super consumer-friendly. Apart from looking good, the print head can be removed, letting the user swap between two nozzles; a thick one for filling objects and a thin one for printing the object's frame. An auto shut-off function prevents any bits of excess plastic from hanging off the extruder, and the printer supports PLS and ABS (Acrylonitrile Butadiene Styrene) plastic, as well as other materials too, but this will require physical updates to be made.
You can pre-order one now for the discounted price of $1,130 (£688), or for $1,400 (£852) when the product is officially released later this year.
---
Bukito
---
Bukito, another Kickstarter baby, is a truly portable 3D printer weighing less than 2kg that can print on the go, even when held upside down. Objects made with this printer are much smaller, measuring 125 x 150 x 125mm, with a print resolution of 50 microns on the X and Y axis and 100 microns on the Z axis. The printer supports PLA, ABS and Nylon, among others and is retailing now for just $600 (£365).
---
Pegasus Touch SLA 3D Printer
---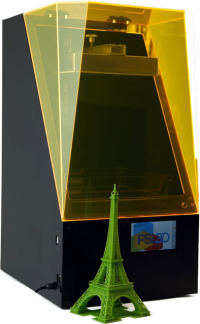 Full Spectrum Lasers is showing off the Pegasus Touch SLA at CES 2014, a 3D printer using stereolithography (i.e. ultraviolet lasers) to print objects, a method the company claims is six times faster than other 3D printers. The build volume is 7 x 7 x 9 inches and the printer comes with Wi-Fi, a touchscreen interface and an app store with access to high quality 3D models. The details of printed models are pretty spectacular, and you can get one currently on Kickstarter by pledging $2,500 (£1,522) or more.
---
RoBo 3D R1
---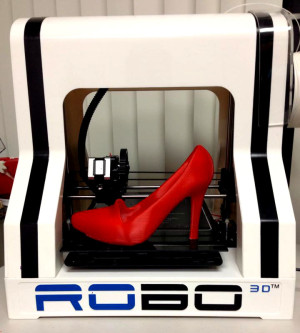 If you're looking for a desktop 3D printer which offers a large build volume but isn't expensive, the RoBo 3D R1 would be a good place to start. For just $799 (£487), you can print objects measuring 10 x 9 x 8 inches with high resolution settings of 100-Micron print layers. The software it runs on is open source, so this would be most suitable to someone familiar with programming and digital 3D modelling programs.
With so many printers entering the market soon, 2014 looks set to be the year 3D printing finally became affordable for the masses.