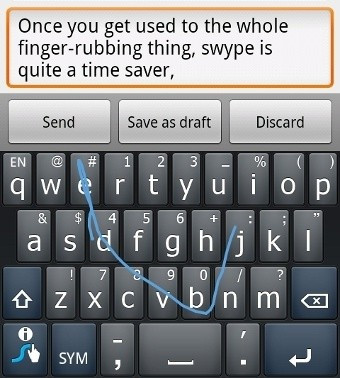 Ever had a tough time adapting to touchscreen keypad after being habituated to physical keypads? It sounds like a familiar scenario for those who ever bought an Android smartphone in frenzy, falling for its looks and gorgeous design elements.
After all, you might find yourself in splits while adjusting your fingers to touchscreen typing. Besides, a majority of smartphones featuring the Google OS do not ship with the best touch-typing software available in the market.
But, fret not... There are a multitude of alternatives to accomplish your task with ease. We bring a handful of them for your convenience and you might choose the app that suits your style.
Must Read: Top 5 Ways to Hack-Proof Your Mobile Phone
Must Read: iBooks DRM Issues: Jailbreak Fix for iOS 5.0.1 Using Redsn0w 0.9.10b5 and Corona 1.0-8 Ready

Must Read: Top 10 Most Anticipated Games in 2012

Must Read: Facebook Timeline: 5 Things To Do, Instead of Compromising Your Privacy