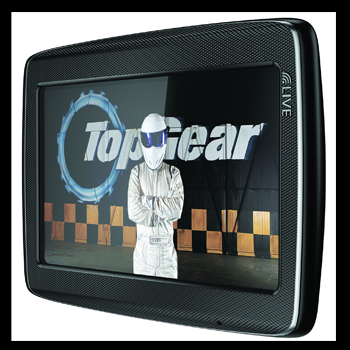 Top Gear has been forced to make an embarrassing U-turn over a satnav voiced by Jeremy Clarkson, as the BBC deemed that the product broke editorial guidelines.
The satnav, produced by TomTom, was already in production and due to go on sale imminently, but the BBC has applied the brakes after it admitted that the show's presenters cannot endorse products related to motoring.
"In order to avoid any perception of a conflict of interest in the minds of viewers, BBC Worldwide and TomTom have agreed that all monies that would have been due to BBC Worldwide will be paid to BBC Children in Need, together with an additional charitable donation by TomTom," the BBC said.
The TomTom Go Live Top Gear was being rushed into production ahead of the Christmas shopping period, and was expected to be a huge hit with fans of the BBC2 motoring show,
It seems unlikely that Clarkson and Co. would actually review their own satnav on the show, but the BBC rules state that presenters "must take particular car not to endorse any product or service which could be covered in the programmes on which they work."
TomTom has also dropped a plan to allow existing satnav owners to download Clarkson's voice as an update to their models.
Reports claim that 54,000 units have already been made, and they will no doubt become a collectable if they do indeed make it to some shops.