From Willy Wonka to BFG, Mr Fox and Matilda, Roald Dahl introduced a variety of brilliantly-created fictional characters to children across the UK and the world. His children's books not only entertained, but educated young readers with morals which some of them would go on to adopt even as adults.
Each year, fans of the British author mark his birthday on 13 September as Roald Dahl Day and use it to recall his wonderful literary works. The wisdom he wove into his characters' adventures is as important today as they were decades ago when his books were first printed, and promote simple goodness of character – something we can all try to strive for.
On the occasion of his 101<sup>st birth anniversary, IBTimes UK lists some of Dahl's top quotes that the world can definitely learn a lesson from today.
"I understand what you're saying, and your comments are valuable, but I'm gonna ignore your advice." — Fantastic Mr Fox
"A person who has good thoughts cannot ever be ugly. You can have a wonky nose and a crooked mouth and a double chin and stick-out teeth, but if you have good thoughts it will shine out of your face like sunbeams and you will always look lovely." — The Twits
"'I is not understanding human beans at all,' the BFG said. 'You is a human bean and you is saying it is grizzling and horrigust for giants to be eating human beans. Right or left?' 'Right,' Sophie said. 'But human beans is squishing each other all the time,' the BFG said. 'They is shootling guns and going up in aerioplanes to drop their bombs on each other's heads every week. Human beans is always killing other human beans.' He was right. Of course he was right and Sophie knew it. She was beginning to wonder whether humans were actually any better than giants." — The BFG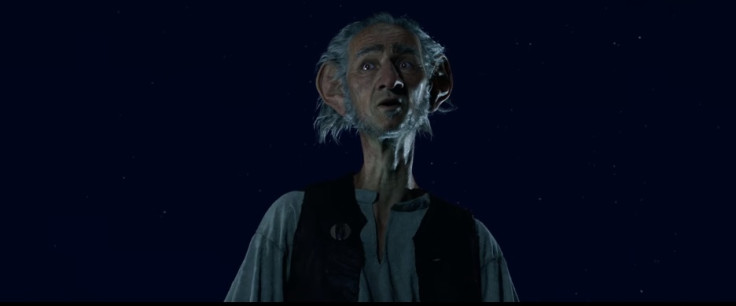 "The matter with human beans," the BFG went on, "is that they is absolutely refusing to believe in anything unless they is actually seeing it right in front of their own schnozzles." — The BFG
"So please, oh please, we beg, we pray, go throw your TV set away, and in its place you can install, a lovely bookshelf on the wall." — Charlie and The Chocolate Factory
"But there was one other thing that the grown-ups also knew, and it was this: that however small the chance might be of striking lucky, the chance is there. The chance had to be there." — Charlie and The Chocolate Factory
"Well, maybe it started that way. As a dream, but doesn't everything. Those buildings. These lights. This whole city. Somebody had to dream about it first. And maybe that is what I did. I dreamed about coming here, but then I did it." — James and the Giant Peach