Today (13 September) marks Roald Dahl Day. On what would have been the legendary author's 101st birthday, people around the world will come together to celebrate the enormous wealth of characters and stories he left us.
Prior to his death in 1990 at the age of 84, Dahl wrote 48 books of which 20 were aimed at children, as well as screenplays for films including Chitty Chitty Bang Bang and Bond outing You Only Live Twice.
His books are timeless, but his global appeal was certainly aided by a number of Hollywood adaptations of his many works.
So, on Roald Dahl Day, we're going to run through five of the very best big screen interpretations of the author's work.
Willy Wonka & The Chocolate Factory
While not the first Dahl adaptation (that'd be 1965's 36 Hours, based on a short story set during World War Two) Willy Wonka is certainly the first to hit big, and hint at the cultural legacy Dahl would leave.
Gene Wilder turned in a legendary performance as the unhinged confectionery despot, one nobody has since come close to surpassing - we're looking at you Johnny Depp. Full of heart, wonder and with a healthy dose of unnerving dread, it's the perfect encapsulation of Dahl's work.
Fantastic Mr Fox
Wes Anderson's whimsical, delicate style was a great match for this tale of a cunning fox unable to resist a life of crime. Anderson was also a great fit for stop-motion animation, which really brought the story to life in a way live action or CGI could not have.
At this point in the writer/director's career he was respected enough to draw in an incredible cast, with George Clooney, Meryl Streep, Bill Murray, Willem Dafoe, Michael Gambon, Owen Wilson and Jason Schwartzman lending their voices.
Its Jarvis Cocker who almost steals the show however.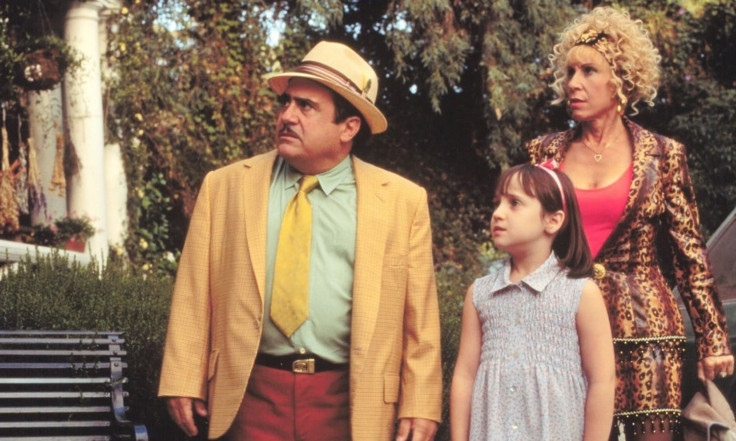 Matilda
Like Willy Wonka before it, Matilda became the Dahl adaptation a whole generation identified with when it was released back in the mid-90s. It's a story that captures how nasty some adults can be to children, touching on themes many children's stories would never dare.
Mara Wilson starred as Matilda, a genius with telekinetic powers, alongside Danny DeVito (who also directed) and the terrifyingly awful (in a good way) Pam Ferris as Trunchbull, the principal of Matilda's school.
James and the Giant Peach
Often overlooked, James and the Giant Peach proved long before Fantastic Mr Fox that stop-motion and Roald Dahl makes for an excellent pairing. Well, how else would you make an enormous peach sailing the Atlantic work on the big screen?
With Tim Burton producing and a visual style clearly mimicking The Nightmare Before Christmas, James and the Giant Peach doesn't quite reach those heights, but it is a uniquely weird film just as its source material is a uniquely weird story.
The BFG
Brits will fondly remember the 1989 animation starring David Jason as the Big Friendly Giant, but we've opted for Steven Spielberg's 2016 adaptation, which benefitted from a bigger budget and the extraordinary talent of its director.
The film's best asset is its cast, with the venerable Mark Rylance in the title role - played through motion and facial capture techniques - and newcomer Ruby Barnhill as Sophie, the young orphan who befriends the giant. Their chemistry makes a film full of charm, that deserved better at the box office.
---
Disclaimer: Readers might wonder why The Witches didn't make this list. Well, it's because I saw it when I was seven and it scarred me for life. I feared writing about the film might undo years of work trying to get over the gruesome transformation scene.