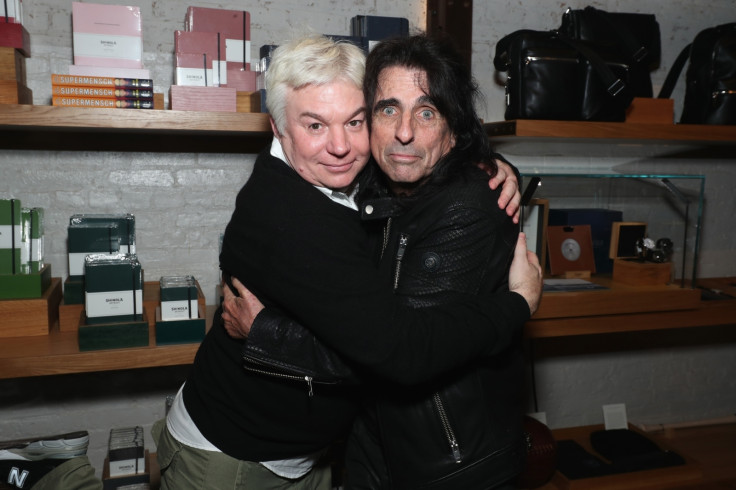 Back in 1992, Wayne Campbell (Mike Myers) stepped into Garth Algar's (Dana Carvey) car and began singing to Queen's Bohemian Rhapsody. The scene from the movie Wayne's World went on to create a long-standing connection between Myers and the song and now it seems like the association may get stronger.
According to Deadline, the Austin Powers actor is in talks for a role in the upcoming Freddy Mercury biopic titled after the famous ballad. Directed by X-Men's Bryan Singer, the Fox and New Regency film is being produced by Graham King and his GK Films. Mr Robot's Rami Malek has been cast as the Mercury and recently shared a first-look photo as the frontman.
While it has not been revealed who Myers might play if cast, we know that roles for the other band members are already taken. Joseph Mazzello, Ben Hardy and Gwilym Lee have been confirmed to play Queen's other members John Deacon, Roger Taylor and Brian May.
For the Shrek voice actor, Bohemian Rhapsody was more than just a song that played in the opening scene of Wayne's World. "I'd gone to England in '75 with my family and heard Bohemian Rhapsody on the radio. We were obsessed with it," the 54-year-old recalled in a 2015 Rolling Stone oral history.
"Me and my brother, our friends' car was a powder blue Dodge Dart Swinger that had a vomit stain on the side of it that someone chiselled in the shape of Elvis Presley. We'd drive down the Don Valley Parkway, listening to Bohemian Rhapsody," he added. The memory was later recreated for the big screen in the film.
At the time of filming, Meyers got in contact with Queen guitarist Brian May to get the band's approval to use to song. "Myers phoned me up and said, 'We've got this thing which we think is great. Do you want to hear it?' And I said, 'Yeah'. And he said, 'Do you think Freddie would want to hear it?' Now Freddie was really sick by that time but I said, 'Yeah, I'm sure he will'," May recalled.
"Mike gave me a tape which I took 'round to Freddie and played to him. Freddie loved it. He just laughed and thought it was great, this little video."