Apple's App Store is to see the introduction of Tor anonymity apps for the first time, as privacy advocates take advantage of new developer features made available through the release of iOS 9. The launch of the privacy apps, first reported by The Daily Dot, come as governments in both the US and the UK debate the future of encryption and anonymity online.
The system-wide Tor apps will be available for free to iPad and iPhone users running Apple's latest mobile operating system, though no date has yet been given on when they will be launched. The initiative to enhance privacy and security for mobile device users, known as iCepa, is being driven by a group of developers focused on building apps and software libraries safeguarded from pervasive online surveillance.
"There are a bunch of pieces in the works," Nathan Freitas, a Tor developer supporting the iCepa project, told The Daily Dot. "We just started to work on it and think about it. Tor knows we can't ignore all the iOS 9 users in the world."
What is the dark web?
The dark web is a section of the internet that requires specialist software tools to access, such as the Tor browser. Originally designed to protect privacy, it has since become associated with illegal activities.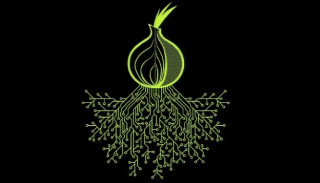 It is often confused with the deep web, which is a vast section of the open internet not indexed by search engines like Google. The deep web comprises around 95% of the internet.
Online anonymity services, such as the Tor web browser, have risen in popularity in recent years, largely as a result of revelations concerning the extent of online surveillance from whistleblowers like Edward Snowden. Tor apps, which work by encrypting the user's internet traffic to mask identifying information like IP addresses, have been available on Android devices for several years. Law enforcement agencies have argued that such encryption allows people to operate "beyond the law" and serves to safeguard criminals and terrorists.
Several major tech firms, including Apple, have countered this argument by claiming that encryption is an essential tool for protecting legitimate users of the technology, such as journalists and whistleblowers.
Last month, a coalition of Silicon Valley firms, including Twitter and Dropbox, launched a petition to US President Barack Obama urging him to publicly support strong encryption. The petition, which has so far gathered more than 80,000 signatures, stated that US government proposals jeopardise not only people's private data, but also the security of any technology that relies on the encryption.
"Certain members of Congress and the FBI want to force companies to give the government special access to our data − such as by building security vulnerabilities or giving the government a 'golden key' to unlock our encrypted communications," the petition states. "But security experts agree that it is not possible to give the government what it wants without creating vulnerabilities that could be exploited by bad actors."