Tories get pre-general jobs boost as UK unemployment rate drops to 5.7%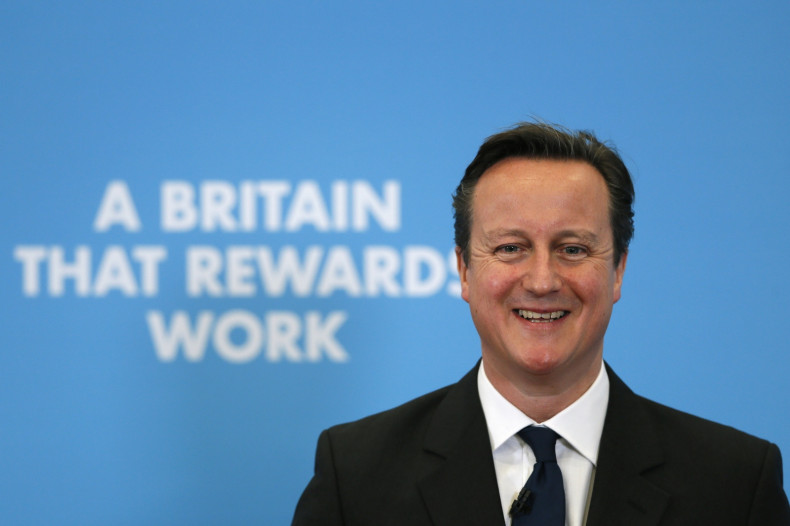 The Tories have been given a major pre-general election boost after official figures showed that the UK's jobless rate dropped to 5.7% in the three months to December.
The Office for National Statistics (ONS) found that unemployment fell by 97,000 between October and December to 1.86 million.
The data showed that there were 30.90 million people in work over the same period, 103,000 more than for July to September 2014 and 608,000 more than for a year earlier.
The ONS also said that Britain's unemployment rate climbed to 73.2%, up from 73% in the three months to September, and the highest rate since the three months to February 2005.
In addition, the official body said average weekly wages jumped by 2.1%, above Consumer Price Index (CPI) inflation of 0.5%.
The figures will buoy David Cameron, who has campaigned on his government's economic record ahead of the general election in May.
The prime minister has also promised that a Tory government would push for "full employment" in the UK.
The bullish Conservative leader wants Britain, with an employment rate of 72%, to beat Germany's 74% and become the jobs factory of Europe.
"We're the party of the roofers and the retailers; the builders and the businesswomen," he said.
"Other parties preach about this sort of stuff, but we're the ones who really deliver."
But Labour have attacked Cameron and the Chancellor George Osborne over a so called "cost of living crisis".
Ed Miliband recently announced his plan for "more inclusive prosperity" in the UK.
"We need a plan which nurtures the talents of every young person, supports every business, allows every family to share prosperity, and expects each and every one of us to contribute," he said.
The latest YouGov opinion poll for The Sun put Labour on a one point lead over the Tories (34% vs 33%), with Ukip on 15%, the Greens on 7% and the Liberal Democrats on 6%.