Ukip First 100 Days: Channel 4's docudrama drums up 1,000 complaints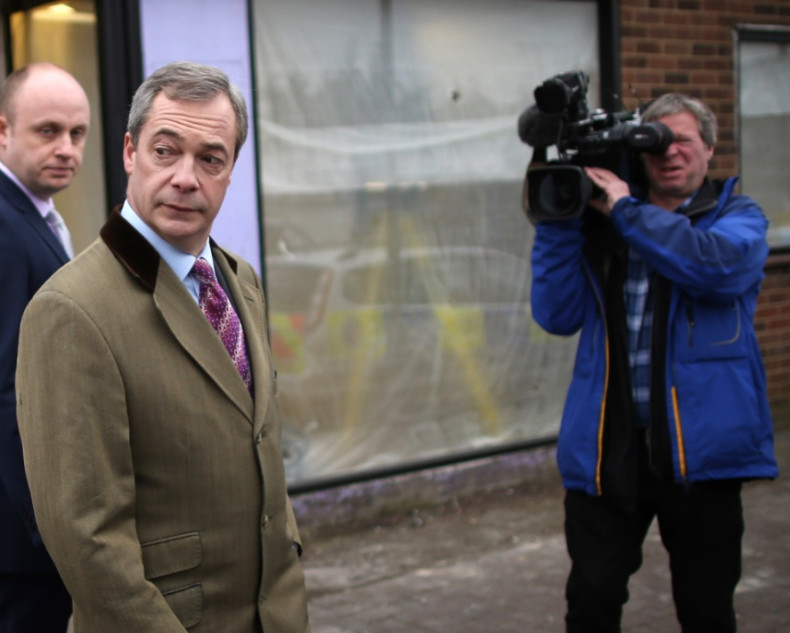 A controversial documentary-drama on what Britain would be like under Ukip has received a deluge of complaints, amid claims that the programme "backfired".
UKIP: the First 100 Days aired last night (17 February) and caused a stir on social media.
The reaction was mixed as Twitter users shared their support for the programme, while others expressed their anger against the 52-minute-long show.
The programme, produced by Raw TV and directed by Chris Atkins, used policies and statements made by the party and its members to create a "fictional future where the party is in power".
But media watchdog Ofcom told IBTimes UK that it had received 731 complaints relating to the documentary-drama – all alleging that the show was unfair and biased against Ukip.
"Ofcom has received 731 complaints about Ukip: the First 100 Days on Channel 4," an Ofcom spokesperson said.
"We will assess these complaints before deciding whether to investigate."
The most prominent critic of the programme was Ukip leader Nigel Farage, who claimed that the show had "backfired".
"Looks like [Ukip: the First 100 Days] may well have backfired on Channel 4. A biased, partisan depiction of the only party that believes in Britain," Farage said.
But a spokeswoman for Channel 4 told IBTimes UK that the programme was produced in accordance with the Ofcom Broadcast Code and its "obligations to be fair, accurate and duly impartial".
Channel 4, which received 250 comments on show, also stressed that the election period set out in the Ofcom Broadcasting Code has not started.
"Channel 4 has a role to encourage debate and engage viewers in political issues – and the schedule will include a broad range of programming in the build up to the election including news and current affairs investigations, a party leader debate and a major new political drama on the formation of the coalition government," the spokeswoman said.
The public-service television broadcaster explained that it was not able to provide viewing figures for the show because of a "delay" with Broadcasters' Audience Research Board (Barb) data.
Barb had not responded to a request for comment at the time of publication.