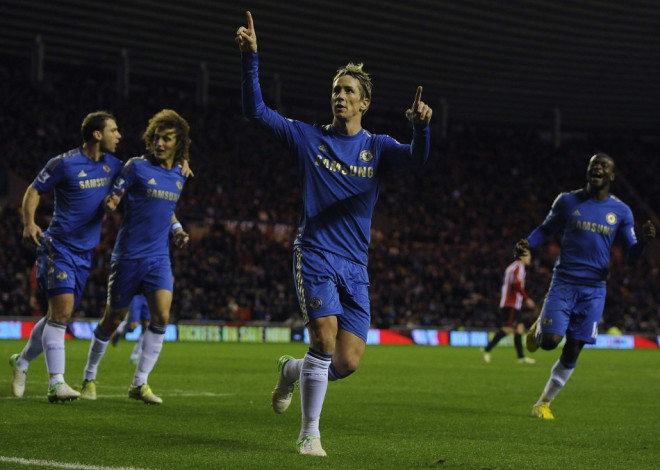 Chelse striker Fernando Torres has revealed that Jose Mourinho has not given him any explanation about his exclusion from the Blues line-up, but he claims that he is comfortable with his role anyway.
The Spaniard has started just 11 Premier League games this season, scoring four goals. He has missed five games through injury but when he has been fit the Portuguese boss has usually preferred to use Samuel Eto'o ahead of him, with the Cameronian starting 13 domestic league matches and netting six goals.
Asked in an interview with Spanish newspaper Marca if Mourinho has given any explanation, Torres said: "None at all. You just get used to it and try to respect his decisions.
"Mourinho has shown that everybody will get a chance and we've all been through the same thing. He likes to rotate the squad and shake up the team depending on the opposition. There are two months left in the season and we have to stay focused."
Torres' friend Juan Mata left the team last January because he was unhappy with his lack of playing time but, when asked if he is comortable with his situation, Torres said: "Yes I am. This is a very important season for me.
"We've a new coach, who has won silverware at every club he's managed. We're faced with new challenges."
Despite Mourinho frequently saying that Chelsea are not favourites to win the title this season, Torres believes that they are genuine contenders for both the Premier League and the Champions League.
"We can win the Premier League and the Champions League, and then it's on to the World Cup" Torres said.
"[When Mourinho played down Chelsea's chances] he meant that he's only just arrived whilst other teams have been working together for a while. He sees Chelsea going through a certain transition, although it's obvious that we've gone all out for everything since the start of the season. We can win the Premier League and the Champions League".
Chelsea face Galatasaray on Wednesday in the first leg of the Champions League last 16, and asked if Mourinho will choose him or Eto'o, Torres said: "Or Ba. Eto'o is great, he's a genius.
"Eto'o is doing what he's always done, scoring goals. Under Mourinho you don't know if you're going to play or not, so you have to be fully fit and ready."