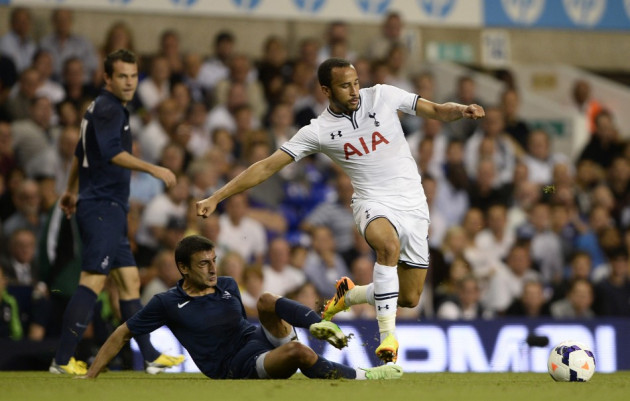 Queens Park Rangers manager Harry Redknapp believes Tottenham Hotspur winger Andros Townsend has the potential to emulate Bayern Munich star Arjen Robben.
Townsend has enjoyed a splendid start to the campaign on the right hand side of Tottenham's midfield, picking up from where he left off last season when he enjoyed an impressive loan spell under Redknapp at Loftus Road.
The 22-year-old's performances could do little to save the doomed R's from relegation, but Redknapp remains a stanch advocate of the winger's burgeoning talent. Having become a first team regular under Andre Villas-Boas this season, the QPR manager sees similarities between former Chelsea and Real Madrid star Robben.
"If you watched Arjen Robben the other night (against Manchester City in the Champions League) Andros Townsend is the closest thing we've produced," Redknapp told a press conference.
"I'm not saying he's Robben at the moment, he's not. But he plays in the same right hand side, dribbles in a similar style, runs at people, comes in with that left foot, running at players.
"I think he could be fantastic. He can be a real threat."
Redknapp attempted to re-sign Townsend during the summer transfer window, suggesting his former loanee would struggle to establish himself amongst Tottenham's array of summer arrivals.
But having seen Townsend play a starting role in Tottenham's exciting new-look attack - starting five of the club's six league games so far this season - the former Spurs boss is confident of regular football at the top for his former player.
"He's a very focused boy, very determined lad who wants to do well. I took him last season on loan, and that was probably the making of him, playing regular Premier League football for the first time, showing everybody what he could do.
"I've watched Spurs' match last week (against Chelsea) and I've never seen anyone give Ashley Cole a bad time. Cole is one of the best left backs in the world but he had a difficult time against Andros."