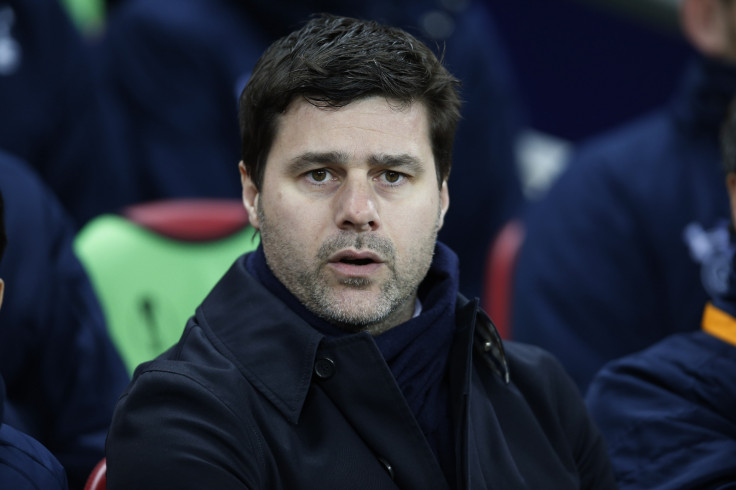 Tottenham manager Mauricio Pochettino is preparing to hold talks with chairman Daniel Levy over the club's transfer plans for the summer, according to reports.
The Daily Telegraph says the Spurs boss will ask for a stronger squad to keep the club competitive on all fronts, despite being aware that the club's impending move to a new stadium will limit the amount they can spend on transfers.
Crystal Palace winger Wilfried Zaha, Everton playmaker Ross Barkley and Burnley striker Andre Gray are among Pochettino's transfer targets, according to the paper.
Pochettino said on 1 March that football talent is not the only attribute he looks for when it comes to recruiting new players.
"We try to sign players who can improve our squad not only in terms of football quality," the Argentine coach was quoted as saying by ESPN.
"If they are very good people, it is even better. We are a company. Football is the most important thing but it is not only about football."
Pochettino insisted that he was committed to promoting youth players after the emergence of 21-year-old midfielder Harry Winks in the first team at White Hart Lane this season.
"It is about football and people. Young players are part of my identity. At my first club as a player, Newell's Old Boys, there was always a belief in younger talent at the club, which was given the chance to work in the first team," he said.
"Even though we were a medium-level club in Argentina, we won three titles. It was an important time for me to understand that even though you can add good players and staff from outside the club, the academy is important as that is the identity of the club.
"For a big club, it always seems more important to spend money on players from outside than give a chance to a younger player, but we have shown that we trust in the academy and if they have faith in us, these players can have the chance to play in the first team."
Tottenham's next league assignment sees them hosting Everton at White Hart Lane on 5 March.