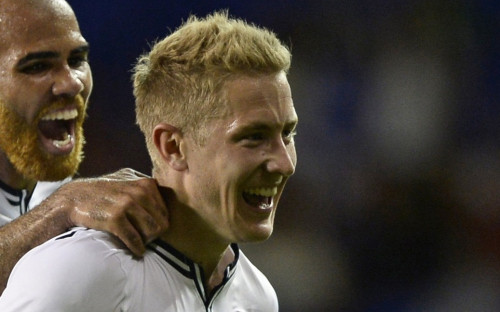 Tottenham Hotspur manager Tim Sherwood will make the final decision over Lewis Holtby's future at the club amid renewed uncertainty regarding his White Hart Lane future.
The German international's agent expects Holtby to leave the club in the twilight of the January transfer window, having made just six starts in the Premier League this season following the addition of seven new players in the summer.
Holtby joined Tottenham from Schalke in the previous January transfer window but could return to the Bundesliga this month on loan, but Sherwood says a deal will only be completed if it is in the club's best interests.
"I'm happy to keep everyone we've got, and if they do move it would be my decision," Sherwood said after the 5-1 defeat to Manchester City.
"[Holtby] comes into that category. I've heard a lot of speculation about him and obviously with the World Cup coming these guys want to play. We won't do anything that isn't right for the club."
The player's agent Marcus Noack said on Wednesday: "My feeling is that he will leave but it's not in our hands at the moment.
"Tottenham have to agree to let him go first. We hope to find a solution in the next couple of days. "I think it will be a loan because it is difficult for anyone to buy Lewis."
With Sandro and Paulinho expected to alleviate Tottenham's injury problems, Holtby's opportunities during the second half of the campaign are expected to dwindle further and a return to his home might be required in order to cement his place in Germany's World Cup squad.
Etienne Capoue is also on the brink of leaving Spurs just six months on from joining the club in the summer, with Napoli reportedly interested in luring the French international to Serie A.
Despite Tottenham being overstocked in midfield, the club are unlikely to allow two midfielders leave on deadline day, particularly with Sherwood disinterested in bringing in any new faces.