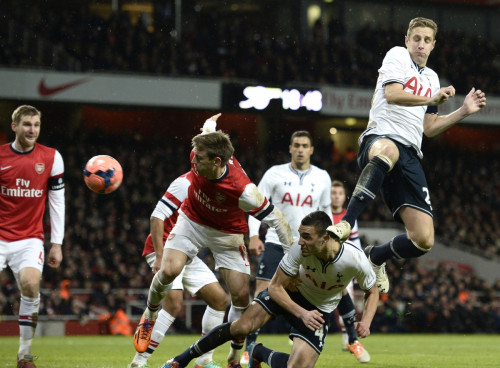 Kyle Walker believes that Tottenham will bounce back from their loss to Arsenal and will continue to get the season back on track despite having their confidence shaken.
Spurs went down to their bitter rivals 2-0 in the third round of the FA Cup and Arsene Wenger's men were deserved winners on the day as they broke through Tottenham's tactics to find holes in their defensive line-up on a number of occasions.
But Walker believes that there are positives to take from the match and is already looking ahead to when Spurs face Crystal Palace in the league next weekend as he plans to help his side get back into the winning frame of mind.
"Losing to the local rivals is always frustrating but we need to pick ourselves up for Palace on Saturday," he told the club's official website.
"We did alright but obviously we didn't come away with the result that we and the fans wanted so it was a disappointment.
"I think we showed a lot of character, we kept going, [but] the ball just didn't fall for us.
"I thought [Arsenal] had a few good chances in the first half but we came right back at them in the second."
Tottenham will now place their focus onto getting back in the mix for a top four finish as they exit the FA Cup competition. The side are currently sixth in the table after an important win over Manchester United on New Year's Day and with Crystal Palace followed by Swansea the north London club will be hoping to take maximum points under current manager Tim Sherwood.