Former Tottenham star David Ginola has claimed that Gareth Bale will one day be better than Ryan Giggs, with the Wales and Manchester United legend seen as one of the best midfielders in the history of the Premier League.
Bale is currently fielding interest from the likes of Real Madrid, as the winger admitted he would consider furthering his career by playing abroad.
Tottenham are currently very reliant on the 23 year old, and as they look to get back into the Champions League, Ginola says Bale is a rare talent who will one day overtake Giggs' achievements for Wales and United.
"To be put alongside Ryan Giggs is a huge compliment for Gareth Bale, but one day Ryan Giggs will be very happy to be named alongside Gareth Bale," Ginola told BBC Radio Wales.
"He is the complete player and he is still very young. He has got everything. He is going to be a huge asset for the world of football in the next few years."
Ginola also insisted that Tottenham would work hard to keep hold of Bale, who is currently contracted to the club until 2016, amidst interest from other sides.
"When you have a diamond you don't sell diamonds - you try and keep them," he said.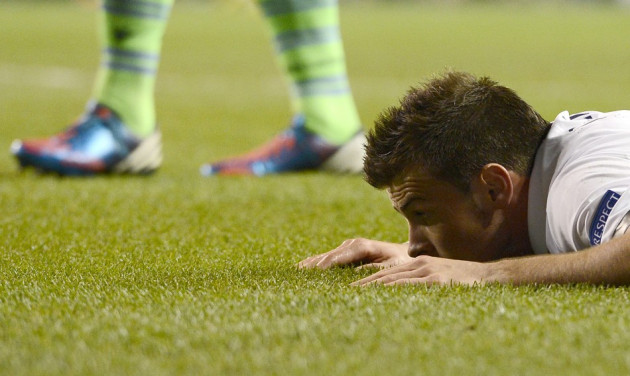 Though Bale has been on fire on the pitch for Tottenham and promising for his country, the former Southampton man has also built a reputation for diving in recent matches in particular.
But Ginola insists that the star is only appearing to dive because of the pace he's running at when defenders come at him.
"This debate really annoys me. The kid is doing so well. He shouldn't carry this on his shoulder," he explained. "I don't understand why we put pressure on him with false ideas. It's unfair.
He continued: "When you get a reputation it's really [hard] to get rid [of].
"It's really easy when you run that fast with that pace on the pitch at players - you don't need a big tackle to go down. A little push would be enough to lose the balance.
"Football is about entertainment. When you have players like that who entertain you week in, week out, you have to protect that. It's so precious."