Harry Kane has vowed to comeback stronger from his latest injury blow which is likely to sideline him for over a month.
Tottenham Hotspur confirmed that the striker had suffered ankle ligament damage following a scan on Tuesday (14 March). Kane picked up the knock when he turned his ankle during the north London club's 6-0 win over Milwall in the quarter-finals of the FA Cup.
The striker was replaced just 10 minutes into the game and it was initially feared that he could be ruled out for the rest of the season. Mauricio Pochettino confirmed that it was similar to the injurythat he suffered against Sunderland earlier in the season, that saw him miss 10 games, but after Tuesday's scan the club confirmed that it was not as bad as first feared.
"We can confirm that Harry Kane sustained ligament damage to his right ankle during Sunday's FA Cup win against Millwall," a statement published via the Tottenham Twitter page read. "The injury is similar to the one suffered by the forward against Sunderland in Sept last year, however it is not considered to be as severe. Harry will continue to be assessed by our medical staff while he undergoes his rehabilitation at our Training Centre."
In the past, Kane has shown that injuries do not hamper his form, and this time around has vowed to return stronger. The 23-year-old is the Premier League's top scorer with 19 goals and 17 of them have come in as many games since he returned from his previous injury.
"Always come back stronger from injuries and will be working hard with the medical staff to do that again. Thanks for all the messages," Kane wrote via his official Twitter page.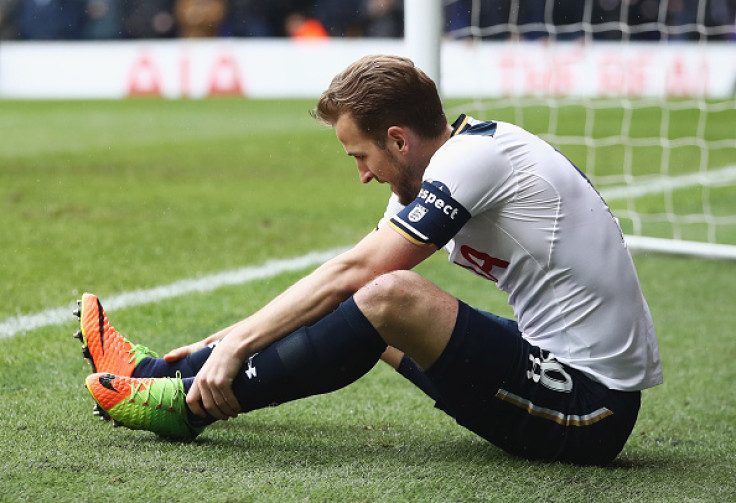 Apart from missing the upcoming Premier League clashes the Spurs star will miss England's friendly against Germany and World Cup qualifier against Lithuania.