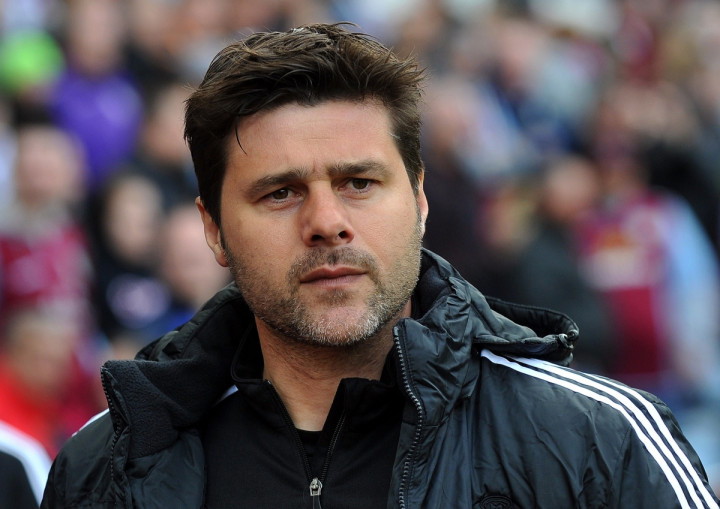 Tottenham Hotspur manager Mauricio Pochettino has refused to comment on the club's reported pursuit of Morgan Scheiderlin as Southampton continue to cling on to the want-away France international.
Saints boss Ronald Koeman says Schneiderlin has made things "difficult" in his attempts to become the sixth high-profile player to leave St Mary's this summer and the 24-year-old is unlikely to feature in the club's Premier League opener against Liverpool.
Pochettino sparked the exodus after joining Tottenham in May having guided Southampton to eighth in the Premier League in his only full season on the south coast but he refrained from damaging his relationship with his former side by cooling reports regarding the club's interest in Schneiderlin.
"It is not my style to speak about a player from another club, I don't like that," Pochettino said when asked about Schneiderlin. "I have full respect for all of them [Southampton] and I have nothing to say."
"It [new players] is not my concern. I think we have an unbelievable squad," he added. "Last season the club made a big investment and they signed unbelievable players. The most important thing is to develop our players and to provide the best team to play on the pitch."
Chairman Daniel Levy announced earlier this summer that Tottenham's activity in the transfer market would be limited, and with less than three weeks of the window remaining the club have made just four additions to the squad.
While Pochettino has hinted at wanting further signings, he is keen to ensure Tottenham adapt to his philosophy as quickly as possible, with the club beginning their Premier League campaign this weekend against West Ham United.
"At the moment our challenge is putting into practice our philosophy, our system," he said. "We know we need time to improve our new system, our new philosophy, but we are very happy at the moment.
"We improve quickly and the most important thing is we are ready to play and compete. Our style is always to feel the player and then to try to get the best out of them for the team and for the club, but we are ready and we're happy with our pre-season.
"The players always want to compete and so do we [the coaching team] - and the season starts on Saturday and it's good news. We expect a tough game because it's a derby, but we are ready to compete on Saturday.
"We need to analyse some players because they arrived late from the World Cup and we need to improve their physical condition. At the moment I have my ideas in my mind, but I need one more day to decide the 18 players to play against West Ham on Saturday."