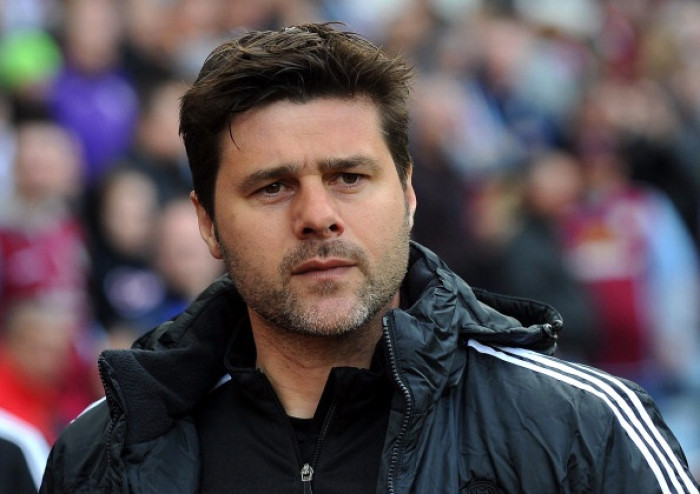 Mauricio Pochettino has told Tottenham Hotspur fans that he wants to make them proud of the attacking philosophy he plans to instil on the White Hart Lane club.
Speaking in broken English, Pochettino, who joined Spurs on a five-year contract last month, said he would demand players gave their "full commitment" and have a "positive attitude".
Describing his appointment as an "absolute honour", Pochettino discussed his coaching staff - Jesus Perez, Miguel D'Agostino, Toni Jiminez and Steffen Freund - and his pre-season plans.
He told the club's official website: "It is an honour to be head coach of such a big club. I am very happy to be here.
"They [the coaching staff] are nice people, great professionals and loyal people and this is very important to relate the philosophy to the squad."
When asked about reports he would hit players with double sessions once they returned from their summer holidays or the World Cup, he joked: "Sometimes three!"
"The players don't have to be afraid," Pochettino added.
"Our style is demanding , sometimes too much. But we use common sense. We demand a lot from them because that is our style. But the players don't have to be afraid because we work with common sense all the time.
"We can only expect full commitment and a positive attitude [from the players]."
When asked about following in the footsteps of countrymen and Spurs legends Ossie Ardiles and Ricky Villa, the former Argentina defender added: "I have amazing memories of them. As a player I always admired them."
Meanwhile, Southampton striker Jay Rodriguez admits Saints have lost a great manager to north London.
"Mauricio is a great manager and a great guy and was well respected by the lads," Rodriguez said. "He worked us really hard and we got the good results and finished eighth which we were happy with. Football moves on though so it's one of those things."