Tottenham Hotspur news: Harry Kane admits Mauricio Pochettino had to get rid of 'bad eggs' in squad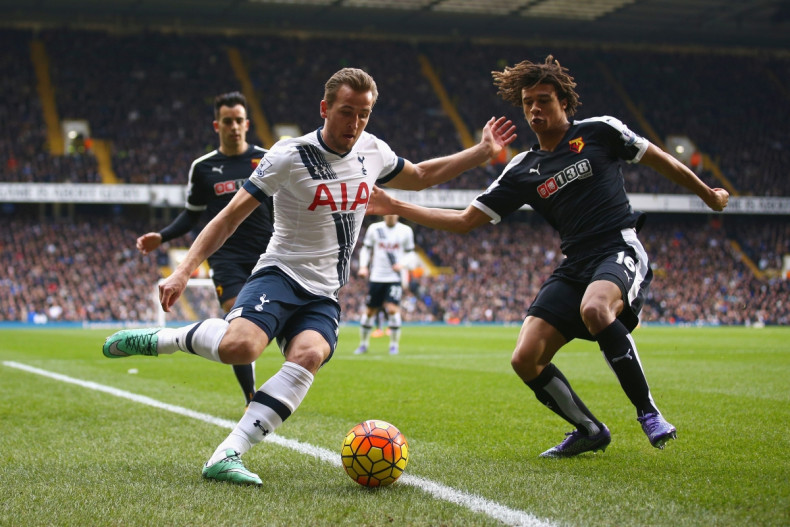 Tottenham Hotspur striker Harry Kane thinks the club's improved form this season is down to them dumping the "bad eggs" in their squad. The 22-year-old's goals have helped power the club towards the top of the Premier League, and Kane thinks a more harmonious squad is key to their recent success.
Spurs currently sit second in the Premier League and are serious contenders for the title this season. Kane thinks a clearout of the playing squad has been crucial to their upturn in fortunes.
"Even the players who don't play are still working hard in training and doing all the right things to try to get into the team, which is important," the Tottenham star told the London Evening Standard.
"If you have one or two bad eggs, it can bring others down, and we don't have that. Everyone is fighting for each other and we are in a lot of competitions, so people know they will play games to try to impress the manager. We've got to try to keep that belief high.
"It has been another year with the manager, building his philosophy. We had a good pre-season and we have a good bunch of lads. There are some pretty good players in this squad and everyone is together, which is important."
Although Kane refused to name former Tottenham players, he insisted manager Mauricio Pochettino would not tolerate any unruly stars in his squad. "There is nobody who doesn't want to train or who tries to take it easy, because none of the players would let him do that," he said.
"Everyone speaks up and tells each other what is needed to be done to reach the top, which is why we've got a great team. Everyone is chipping in and that is all we can ask for."