Tottenham Hotspur outcast Federico Fazio is looking forward to getting his career back on track at Roma following his unsuccessful spell in the Premier League. The Argentinian also claims Spurs winger Erik Lamela still speaks fondly of the Italian side, having played there for two years before moving to London in 2013, and plans to return to the Giallorossi in the future.
Fazio, 29, moved to White Hart Lane in the summer of 2014 after garnering a big reputation in La Liga, leading Sevilla to the Europe League crown from the back-line.
However, the centre-back failed to replicate the same form during his first season at White Hart Lane. His performances did not improve under Mauricio Pochettino, and, after an unsuccessful loan spell back at Sevilla, Tottenham agreed his departure to Roma earlier this week. The move is initially on loan, with an option for the side to buy him on permanent basis at the end of the campaign.
Fazio believes that his move to the Serie A represents a "step forward" in his career. When questioned by the Roma official website as to why he didn't get much of a look-in at White Hart Lane, he explained: "I joined Tottenham after playing in the Spanish league and English football is obviously different."
"Every league is particular and it will be the same in Italy. I was happy in England. It's a very physical, aggressive, direct game. After a few years I decided to make this move to Italy and Roma. I see it as a step forward and I've very happy about it."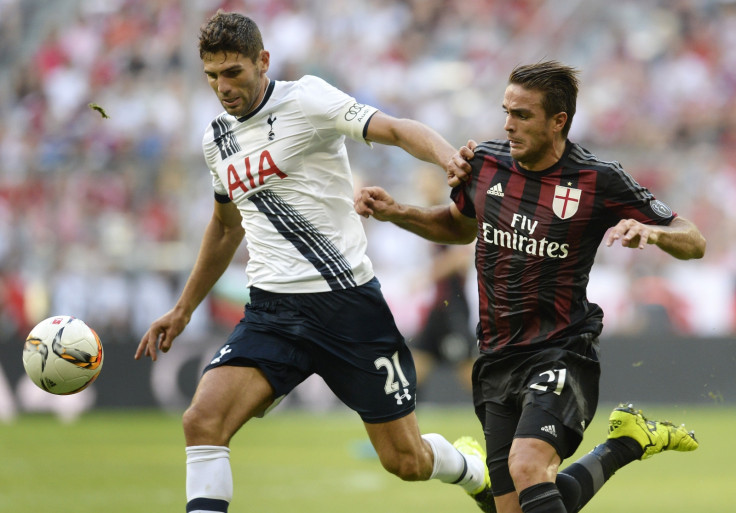 "I'm a strong footballer, a fighter, and above all I'm a winner," declared the Argentine defender. "Wherever I go I always want to win trophies – that's why I came here."
Fazio's compatriot Lamela was a hero at Roma before he joined Tottenham, and the defender says that his former Spurs teammate still harbours strong feelings for the Giallorossi.
"He was always talking to me about Roma, even before I had the opportunity to come here. He said he was very happy to have had the chance to play here. He has some great memories and says he'd love to come back one day."