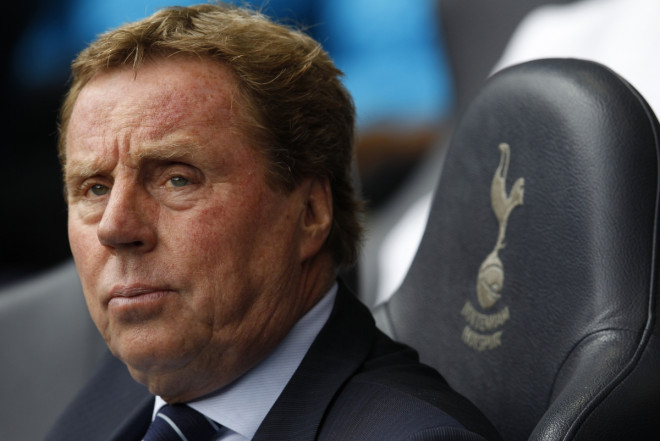 Tottenham Hotspur's current plight was sparked into action by the sacking of Harry Redknapp, according to ex-Spurs defender Justin Edinburgh.
Redknapp guided the north London club into the Champions League for the first time in their history during a successful four-year spell at White Hart Lane during which he helped nurture Gareth Bale's emerging talent.
But amid rumours regarding the then vacant England manager's position and a failure to agree a new contract at Tottenham, Redknapp was sacked in June 2012 after recording a second top four finish in three seasons - which ended without a Champions League place as Chelsea won the European Cup.
Successor Andre Villas-Boas was sacked last December, 18 months into his reign at Tottenham despite attaining the club's record points total in the Premier League, while reports suggest replacement Tim Sherwood is on the brink of leaving at the end of this season.
And Edinburgh has traced Tottenham's problems back to Daniel Levy's decision to part ways with Redknapp two years ago, which now sees the club chairman scrabbling around for a solution.
"Tottenham always seem to press the self destruct button," Edinburgh, the Newport County manger, told talkSPORT. "I go back to why on earth did Tottenham get rid of Harry [Redknapp]?
"We had the best squad I'd seen at Tottenham for 20-odd years. The players were playing for him, the way we played, the positions were producing in the league – we obviously gained Championship League football. We searched for things that we didn't need to.
"Now we can't find the answers of the solutions. With Tim put in place now, I think they should give him a crack at it. Some people will like him, some people won't. He's straight talking, some people like that and some don't, but I don't think it hurts sometimes.
"I think the modern-day football is wrapped in cotton wool and taken away from the limelight and have no real connection with the fans and I think that he tries to bring that to the football club."
Redknapp has since moved to Queens Park Rangers where he is attempting to return the club to the Premier League at the first time of asking after relegation last term.