Tottenham Hotspur are planning to approach for Everton midfielder Ross Barkley, who has got another 18 months left on his contract, in the January transfer window.
The 23-year-old has struggled to impress since Ronald Koeman replaced Roberto Martinez at Goodison Park. According to the Telegraph, the player is unlikely to make a decision until the end of the season.
Everton boss has publicly criticised Barkley and has raised questions whether he will reach to a level of becoming a world class talent. When asked about it, Koeman said, "I am not sure. I had the same stories in Holland with players who, when they were 16 or 17, they were too good in the academy."
"They didn't really have competition because they were stronger or they were a better player than the rest. But then they step up a level and everyone is strong, everybody is a good player, and still you need to make a difference. And that is more difficult."
Tottenham believe that the Dutch manager will be open in allowing Barkley leave the Merseyside club, if the offer made is right for Everton. Mauricio Pochettino's side are set to bring their bid forward from next summer to January in order to secure the midfielder's signature.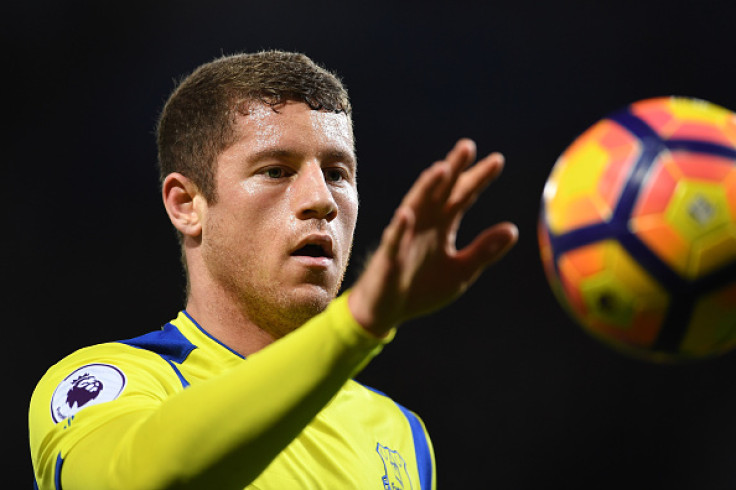 However, if Barkley decides to wait until the end of the season, he will have more options. The Telegraph reports that Chelsea have been one of the admirers of Everton star and they could be in the race for his signature after the end of the season.
In addition to this, Arsenal are also looking at the option of signing Barkley. Mesut Ozil, Jack Wilshere and Alex Oxlade-Chamberlain's long-term future at the Emirates have not been resolved and Barkley could be a replacement, if one of more players of the trio decides to leave Arsenal.
The Sun reports Koeman has slapped a £30m price tag as he will be planning to raise funds in helping Everton complete transfers in January. The report claims they are interested in signing Manchester United duo Memphis Depay and Morgan Schneiderlin, with Jose Mourinho confirming the midfielder has been asked to leave Old Trafford.