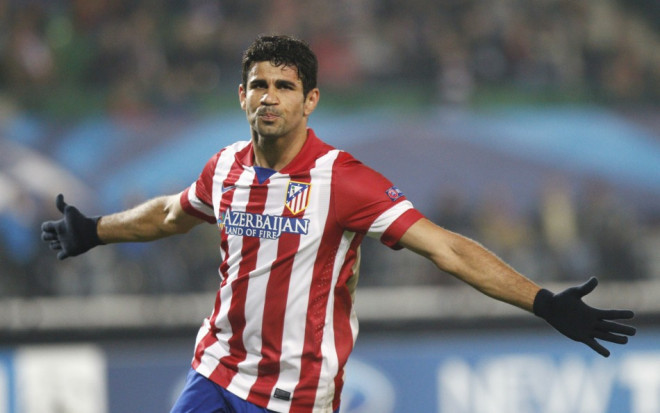 Tottenham Hotspur are ready to battle Arsenal, Chelsea and Manchester United to sign Diego Costa and according to reports in Spain Tim Sherwood's side may take an advantage by offering Roberto Soldado as part of the deal, as Atletico Madrid are keen on bringing the Spaniard back to La Liga.
Soldado has struggled to make the impact expected at White Hart Lane after Tottenham broke their transfer record last summer to pay £26m for his services. The Spaniard has scored just five goals in 22 Premier League appearances and with Emmanuel Adebayor on peak form he has started on the bench in the last six domestic league games.
However, Soldado's high profile remains intact in La Liga, where he netted 24 goals last season, and Atletico have earmarked him as Diego Costa's replacement.
According to Spanish newspaper Sport, Tottenham are trying to take advantage of Atletico's interest in Soldado to sign Costa and will make a reasonable cash offer plus the Spaniard.
Diego Simeone's side want Costa to stay in La Liga one more season but with Arsenal, Chelsea and United trying to persuade him to move to the Premier League the Spanish side are aware of the difficulties of keeping him in the squad.
Costa has a £32m release clause and according to Sport the Premier League giants are likely to meet it in order to secure his services at the end of the season.
But Tottenham want to outbid their rivals by offering Atletico a win-win deal by handing them Soldado for Costa, leaving Spurs with a top-scorer to compete with Emmanuel Adebayor while at the same time Simeone will get the replacement he desires.
However, Sport report that Costa may not be as tempted to move to Tottenham given Arsenal and Chelsea's interest, as Spurs are not currently fighting for the Premier League title with qualification for next season's Champions League uncertain.
Costa, 25, is the second highest scorer in La Liga, just behind Cristiano Ronaldo, after scoring 21 goals in 25 league games.