Tottenham Hotspur are being told that they will need to pay in the region of £20million if they are to sign Shakhtar Donetsk midfielder Willian.
Sky Sports has reported that Tottenham officials are currently in talks with the Ukrainian side about the possible transfer of the Brazilian playmaker.
Shakhtar have turned down numerous bids from a number of clubs in the past two seasons, with Chelsea having shown an interest on a number of occasions but never successfully brokering a deal.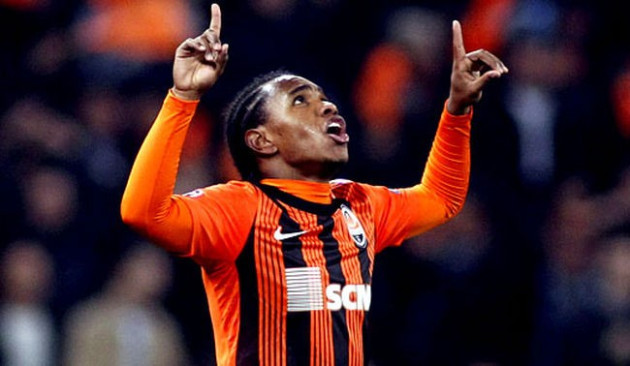 Now it seems as though it is another London side who are hoping to land the 24-year-old. Tottenham are certainly one of the busier clubs in the transfer market with Sebastien Bassong leaving this week, while they have also accepted an offer from QPR for Michael Dawson.
With Luka Modric also on the verge of finally completing his long protracted move to Real Madrid, it seems as though Spurs boss Andre Villas-Boas is now looking at strengthening his squad before the transfer window closes in just over one week.
The report on Sky Sports suggests that Villas-Boas has been a fan of Willian since his days as Chelsea boss and is now hoping that he will be able to complete a deal in the coming days.
The Brazil international could well be viewed as a replacement for Modric with his natural ability on the ball and superb vision.
Willian has been a huge success over in Ukraine where he has helped Shakhtar to win three league titles and the UEFA Cup back in 2009. Far from a prolific goalscorer he is considered more as a playmaker as he looks to pull the strings in midfield.
However, for Tottenham to land Willian they will have to make an improved offer. Two bids have already been rejected and it seems Shakhtar are determined to hold out for a fee in the region of £20million.
This would break the previous transfer record of Spurs which currently stands at the £17million they paid Blackburn for David Bentley.
Willian still has two years remaining on his contract and Shalkhtar are aware that they can still demand a considerable fee for the midfielder.