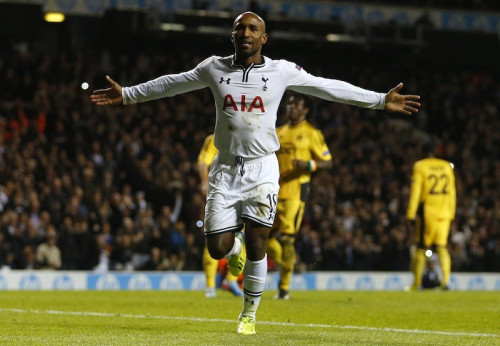 Tottenham Hotspur striker Jermain Defoe is very close to completing his move to FC Toronto, according to reports in America.
Sports Illustrated is reporting that a source has claimed the deal is "not done, but close" for the England international and a lucrative offer is on the table which the MLS side are confident Defoe will accept.
Having spent his entire career in England so far the move will be a big one for the 31 year old, who has struggled in recent seasons to get a regular starting place for Tottenham.
The emergence of Emmanuel Adebayor in the 2011-12 season left him on the pheripheral and when the Togolese striker failed to produce over the 2012-13 campaign, Andre Villas-Boas elected to sign Roberto Soldado rather than giving the frontman a chance to lead the attack.
Defoe has been on fire in the Europa League for Spurs this season, breaking club legend Martin Chivers' European scoring record.
But despite a changeover in managers at the end of the year, with Villas-Boas replaced by Tim Sherwood, it would appear that the interim boss continues to favour Adebayor and Soldado over Defoe and his exit will come about as a result.
With the World Cup coming up within the next six months Defoe is certainly taking a risk leaving one of the world's top leagues, and Roy Hodgson wouldn't give an answer either way when quizzed if the move would affect his chances of selection for the England side.
But should he receive more regular game time he might be in with a better chance than he had at Tottenham, playing second fiddle to a host of incoming players and failing to make an impact particularly in the league.