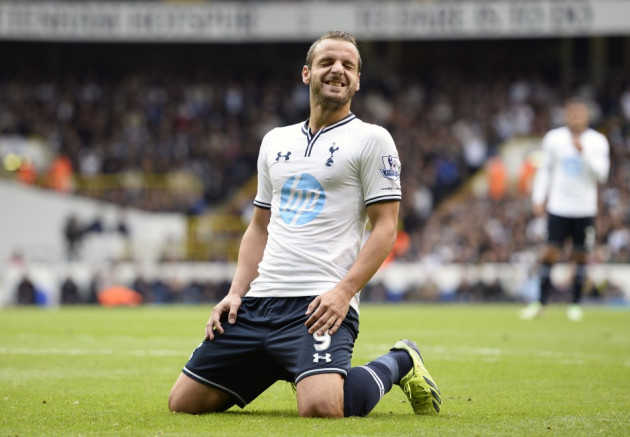 Liverpool legend Jamie Carragher believes that Tottenham will prove to be a force in the Premier League if they sign another striker with the club having had to seriously rebuild over the summer following the exit of Gareth Bale.
One of the areas in which Spurs suffered last season was the goal department with Jermain Defoe and Emmanuel Adebayor both enduring disappointing seasons.
Andre Villas-Boas sought to remedy this over the summer and purchased Roberto Soldado and while the Spain international has made a positive start this season he hasn't scored in the last five showings for the side as he continues to settle into White Hart Lane.
And Carragher, who featured for Liverpool throughout the last two decades before retiring last summer, believes that Tottenham could have used a striker who wasn't so similar to Jermain Defoe up front.
He told Sky Sports: "Perhaps Tottenham could have done with another striker with all-round qualities - Jermain Defoe is very similar to Soldado and while Emmanuel Adebayor brings that physical threat, he struggled at times last season.
"But having spent so much on Soldado, getting someone else in could have put undue pressure on him when you really want him to settle down and get his belief up."
But Carragher insists that Soldado will still be a big asset for Tottenham this season as the side look to challenge for a Champions League spot.
"Tottenham must have high hopes for Roberto Soldado, who they spent [£26million] on to get from Valencia, and while I don't think he is someone who is going to get too involved in general play, he is a fantastic penalty-box player," he explained.
"He has only scored two penalties in the Premier League - he got a couple of goals in a Europa League game against Dinamo Tblisi.
"But his goals-to-game ratio in La Liga was fantastic with many of those really good clinical finishes as opposed to tap-ins, so I am confident he will do well in England."
Soldado starred for Valencia before Tottenham smashed their transfer record to land the 28 year old in the middle of the transfer window. He scored 31 goals for club and country over the 2012-13 campaign and while the Spanish club wouldn't let him leave for a penny less than his exit clause, Spurs made him a top target as they sought to build another attacking line-up to supplement the loss of Bale.
Defoe has sought to improve on his form this season and the duo have given Villas-Boas selection headaches ahead of their meeting with Aston Villa this weekend as the side look to remedy their shock 3-0 loss to West Ham before the international break.
Who are Liverpool readying a pre-contract agreement for in January? Find out here.