Andre Villas-Boas is privately putting pressure on Daniel Levy to make some big purchases for Tottenham this January, according to reports, with the manager hoping to build a team capable of surviving high pressure matches with the likes of Joao Moutinho, Christian Eriksen and Willian.
Under Harry Redknapp, Spurs qualified for the Champions League for the first time in the history of the club, and though they came close to pushing for the title over Christmas last year, they missed out on a spot in the European tournament partly due to a lull in form in the new year.
Redknapp was always known for getting involved in the January transfer window one way or another, even if it was just feeding speculation, and Villas-Boas is reportedly hoping that the trend continues under his reign as he looks to improve the attacking options in the squad.
Goal.com is claiming that he is putting pressure on Levy to commit money for January, insisting that had he brought in his entire wishlist in the summer, including the likes of Hulk, Leandro Damiao and Joao Moutinho, he could be challenging for the title once more.
Moutinho in particular was a frustrating situation for all involved, with the Porto star trying desperately to get a deal over the line with Tottenham with an extension on deadline day.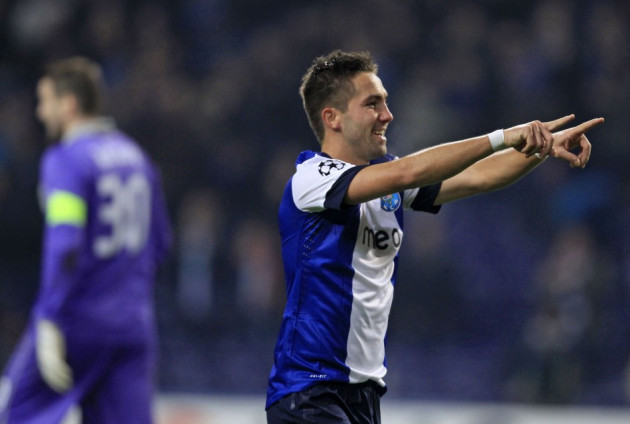 But no such deal came through, and though he had been reportedly making a move to the club for a fee of around £22 million, in January that price will likely go up to £30 million as the Portuguese outfit look to take advantage of the typically overpriced winter window.
Villas-Boas is also frustrated by Levy's insistence not to pay over the odds for a player, with the manager hoping to target Moutinho, Christian Eriksen and Willian - all stars who would no doubt collect a huge transfer fee amidst interest from numerous European clubs.
While Levy and Redknapp have both always enjoyed a last minute transfer deal, but Villas-Boas is not so keen on the possibility of waiting until the last day of the window to make his moves.
Eriksen in particular has drawn attention from the likes of Liverpool and Manchester United, and with Moutinho's inflated price, it could prove to be a very expensive month for Tottenham if the Portuguese tactician gets his way.