Andre Villas-Boas Confirms Interest in Barcelona Striker David Villa
Former Chelsea boss also speaks on Spurs appointing a technical director
Tottenham manager Andre Villas-Boas has revealed he wanted to sign Barcelona striker David Villa, during his time in charge at Chelsea. The Portuguese tactician was at Stamford Bridge, briefly, last season and has been linked to the Spain striker once again this year.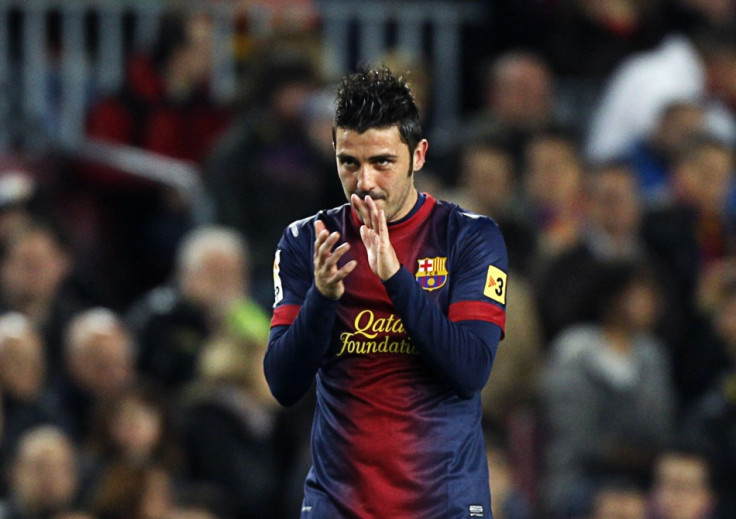 "... a world-renowned striker. His tally of goals in Valencia was impressive. When he got to Barcelona he played off the channels because [Lionel] Messi started going through the middle, but still with a good record of goals in his first season. I always had a good relationship with [him], from the times in Chelsea... I tried to move him away," AVB told The Independent.
On Thursday Spanish Web site Mundo Deportivo claimed AVB was in Barcelona and at the Nou Camp, where he met Villa over a possible £10m summer move to White Hart Lane.
Villa's arrival, some reports suggest, could hinge on Spurs qualifying for the Champions League next season. If that is the case, then club fans are likely to be disappointed; north London rivals Arsenal are in fourth, the final qualifying spot, with a two point lead and only one round of games left in the season.
However, AVB is adamant that the lack of Champions League football next season will not affect the club's transfer plans or ability to attract top players.
"I'm not sure it's that key. Tottenham has a great tradition and these facilities. I think we have a group of players that attracts others to come here. The more strong your squad is, the better, and the fact we have Gareth achieving those individual awards is obviously something other players will recognise as important," AVB explained.
Finally, the former FC Porto boss also said the club was considering appointing a technical director, to act as a bridge between him and the board.
"We have been outlining the route ahead in terms of club structure. Hopefully, the arrival of a technical director... bridges the gap between manager and board... focused on the technical side of things. Someone who has experience of dressing rooms, represents the club, is able to link up with players, agents, I think it's a very important role. It probably opens a wider market and we are able to touch different players," he explained.
© Copyright IBTimes 2023. All rights reserved.