Tottenham have confirmed the transfer of Moussa Dembele, for an undisclosed fee believed to be in the region of £15m. The 25 year old Belgian international signs from fellow Premier League club Fulham, whom he joined in 2010 from Dutch club AZ Alkmaar.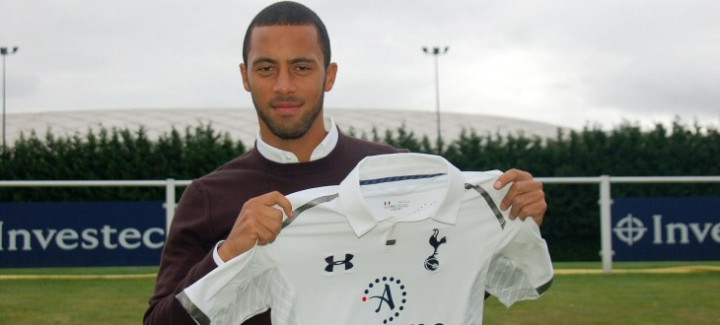 "I'm happy to join Spurs, it's a fantastic club," the Belgian told the club's Web site, adding, "You can see over the last few years that Spurs have played well, everybody knows it's a good team and a good club and that's why I wanted to come here. The club has plans to do lots of good things and that's why I want to be a part of it."
Dembele will meet up with compatriot Jan Vertonghen at White Hart Lane, after the former Ajax central defender signed terms with new coach Andre Villas-Boas' new-look Spurs outfit.
"I know Jan from when I was 10 years old, we played together then," Dembele added, "I know him well, he's a great guy and he's said a lot of good things about this club. He says there are friendly people here and for me, that's very important, to feel great somewhere. I'm sure I will here."
Dembele's Arrival Signals Van der Vaart's Exit?
Meanwhile, the uncertainty surrounding dutch international Rafael Van der Vaart's future at the club continues to grow, particularly after the signing of Dembele.
The former Real Madrid star signed for Spurs for a bargain £8m in 2010 and the 29 year old has, arguably, been one of the club's better players since then. However, it seems AVB is keen on reshaping the team to his specifications and the arrival of Dembele, along with links to Ukrainian side Shakhtar Donetsk's Brazilian attacker Willian, strongly suggests Van der Vaart's time at White Hart Lane is over. In addition, the arrival of Icelandic international Gylfi Sigurðsson means Van der Vaart has considerable competition for his first team place, something he will certainly be unhappy about.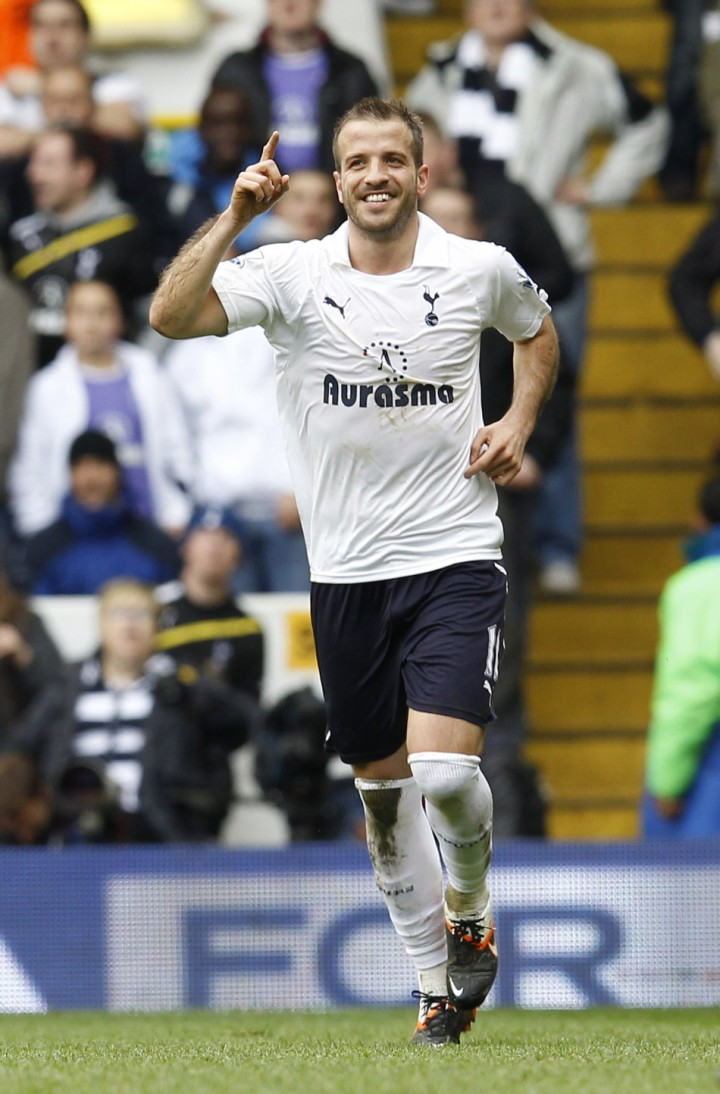 Incidentally, while Shakhtar have confirmed a £11.9m bid for Willian from Spurs (which has been rejected) and have also hinted they believe the club is also interested in two other Brazilians at the club - Douglas Costa and Fernandinho.
In any case, Van der Vaart has been linked with a move back to the Bundesliga and former club SV Hamburg, where he first made his reputation. However, there is still no active negotiation between the two clubs and there is the real danger the Dutchman may be forced to stay on, as Croatian midfielder Luka Modric was, against his wish.
"There is not a lot of time - it is up to Tottenham. If we have a chance to sign him we will do everything to make it happen," Hamburg chairman Carl-Edgar Jarchow was quoted as saying by The Sun.
The transfer window closes at midnight on 31 August.