Tottenham urged to make bid for Atletico Madrid defender Toby Alderweireld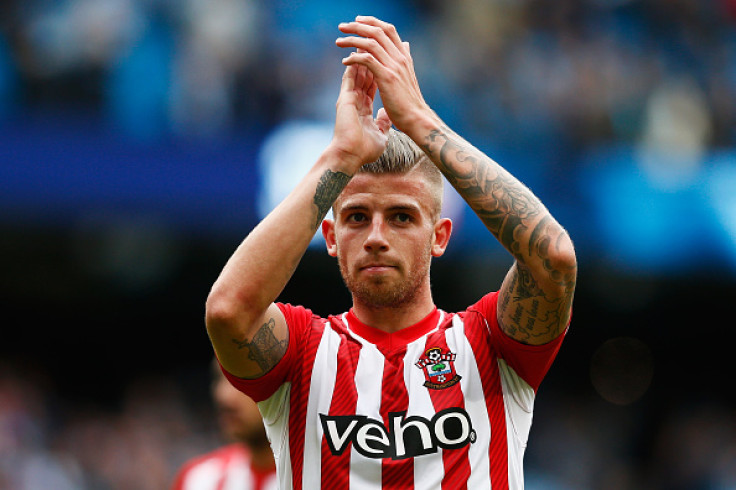 Atletico Madrid have disposed the option to sell Toby Alderweireld for a fixed price to Southampton by paying the Saints £1.5m ($2m), according to the Daily Mirror.
The defender was on loan at St Mary's last season where he put in a brilliant performance and is being scouted by the likes of Chelsea and Tottenham for a move this summer. The Saints are willing to sign a permanent deal with the player, but the defender is not averse to the idea of playing with his Belgian teammate Jan Vertonghen at Spurs, especially with Mauricio Pochettino looking to strengthen his side to challenge for a top-four spot next season.
Atletico are hoping they can drive Alderweireld's price past £11m($17m) mark with competition from a lot of clubs in the Premier League. Tottenham chairman Daniel Levy is very interested in the player and is willing to outbid any club for his signature.
Meanwhile, the Saints started the transfer window yet again by shipping a player to Liverpool, with Nathaniel Clyne joining the likes of Adam Lallana, Rickie Lambert and others at Anfield for the upcoming season.
Alderweireld will add more depth to their defence, which is threadbare at the moment, given they have lost four players at the back since the start of last season.
Jose Mourinho is also keeping a keen eye on the player, according to the Telegraph, to add more cover to his defence as he looks to retain his Premier League title next season. The Blues have John Terry and Gary Cahill in the centre of their defence, but need more backup with the likes of Arsenal, Manchester United, Liverpool and Manchester City all likely to strengthen their line-ups.
They have recently announced the signing of Radamel Falcao on a season long loan from Monaco as a backup for Diego Costa after the Colombian was released by Manchester United after a disastrous opening season at Old Trafford.
© Copyright IBTimes 2023. All rights reserved.