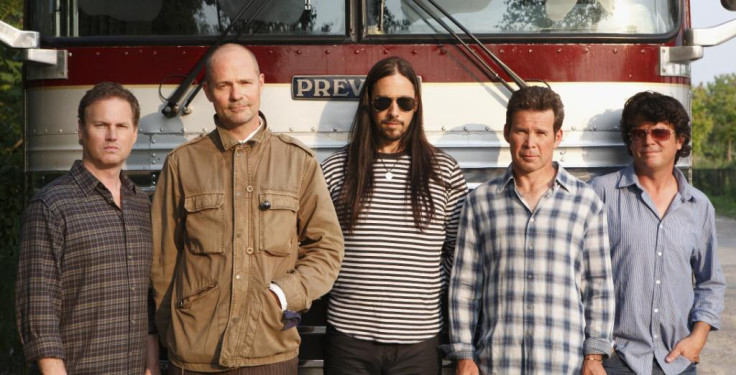 Canada's The Tragically Hip band said it will go on a tour this summer after revealing that its lead singer Gord Downie has been diagnosed with terminal brain cancer. A message posted on the band's website and Facebook page on Tuesday (24 May) said that it is planning a tour because "it feels like the right thing to do now, for Gord, and for all of us."
In the statement, the band said: "What we in The Hip receive, each time we play together, is a connection; with each other; with music and it's magic; and during the shows, a special connection with all of your, our incredible fans. So, we're going to dig deep, and try to make this our best tour yet."
The band said details of the tour in summer will be released this week. It started the statement saying that it had some "very tough news to share". It said that Downie had been diagnosed with terminal cancer in December.
"Since then, obviously, he's endured a lot of difficult times, and he has been fighting hard. In privacy along with his family, and through all of this, we've been standing by him."
The band formed in 1984 as a cover band playing to university students and small pubs in Kingston in Ontario. The band made its way into the Canadian Music Hall of Fame in 2005.
And along the way, it has picked up more than a dozen Juno awards in Canada. Its two popular songs include: 1993's At the Hundredth Meridian and 1989's New Orleans is Sinking.
Canadian Prime Minister Justin Trudeau praised Downie in a tweet, calling him "a true orginal who has been writing Canada's soundtrack for more than 30 years." Trudeau's Principal Secretary Gerald Butts tweeted: "What horrible, tragic news about Gord Downie. Best to him and his family."
The band's new album, Man Machine Poem will be out on 17 June. It is available for pre-order now.