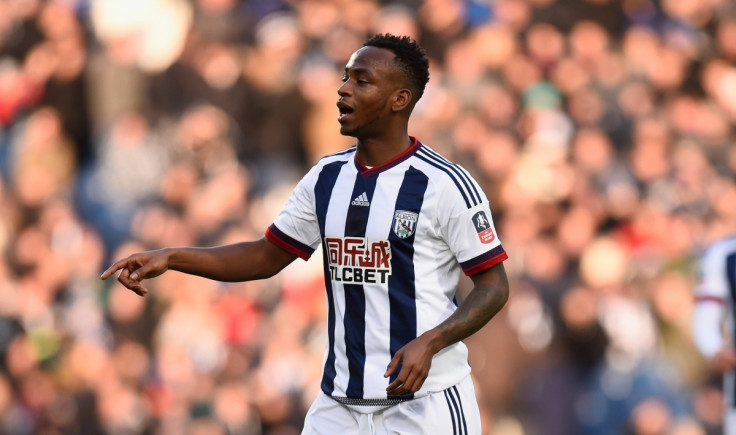 Saido Berahino should resist the temptation of joining Newcastle United, so says former England international Danny Murphy. The 38-year-old pundit thinks that Berahino, 22, would be unwise to join a club he suspects would be playing championship football next season. The West Brom man has been linked with numerous clubs during the January transfer window, and Newcastle are reported to have backed up their interest with a firm offer. But Murphy has told the youngster to reject a move to St James' Park.
"If you're his agent or his dad, there is no way you could advise him to go to Newcastle at the moment," Murphy told talkSPORT today (1 February 2016) in response to reports linking the player to Newcastle. "That would be ludicrous because he could be a championship player in six months' time, and he certainly wouldn't be in contention for the England squad then."
Murphy's remarks come shortly after West Brom boss Tony Pulis accused his young player of wasting "three or four months" of his career in pursuit of a transfer. "It's been dreadful to have an outstanding player who has dropped off because of circumstances," Pulis said of the Newcastle target.
"If he's still here [after January], he's got to start realising that this is affecting everybody. He's got to get back to what he was. Saido has to realise he is a footballer. In my opinion, he has wasted three or four months and he can't afford to waste any more time."