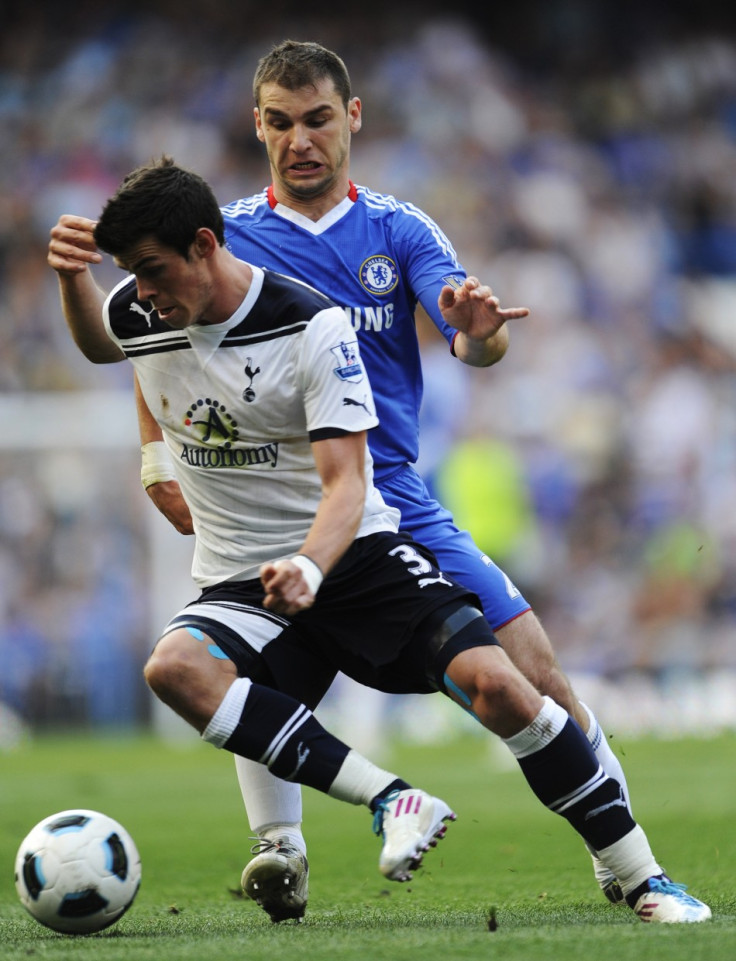 All the latest transfer rumours from Tottenham Hotspur for 8 August 2011. Harry Redknapp is said to be ready to battle to keep both Gareth Bale and Luka Modric at White Hart Lane this summer. Harry Redknapp has said that he will do everything he can to keep Bale and will not sell Modric to Chelsea. Tottenham are said to be ready to make bids for Giuseppe Rossi and FC Twente forward Bryan Ruiz but Peter Crouch has said he will fight for his place at Tottenham rather than move to a lesser side.
According to the Daily Mail, Harry Redknapp has said that he will do everything in his powers to keep Gareth Bale at the club. Harry Redknapp has gone on the record a number of times this summer stating that the Welsh winger is not available for transfer and Tottenham would reject any offer for their star man. Gareth Bale showed his quality for Tottenham as they came from a goal behind to defeat Athletic Bilbao in their final preseason match at White Hart Lane. Harry Redknapp said after the game that he has every confidence that Gareth Bale would start and finish the season a Tottenham Hotspur player.
The Mirror claims that Peter Crouch will look to stay and fight for his place at Tottenham rather than move to a struggling club. The England striker is said to be happy at White Hart Lane but it has been rumoured that Tottenham are considering offers from Everton, Stoke and QPR for the striker.
"At some clubs you know it's going to be a struggle, whereas at Tottenham you know you're going to be in the top half of the table and competing for things. And I know I will get my fair share of games," Crouch said.
"I know the manager has a lot of faith in me and I know that if I'm here then I'm going to get chances to play. If I've got belief in my own ability I can take those chances when they come around," he added.
Peter Crouch is the latest player to try and convince Luka Modric to stay at Tottenham this season. It is believed that Modric has told both Harry Redknapp and Chairman Daniel Levy that he wants to leave White Hart Lane and join Chelsea. Tottenham has rejected a £22m and £27m for the player but Chelsea are expected to make a final take it or leave it offer for the player.
Peter Crouch has said that Modric should remain at the club because of the love the fans have for the midfielder. Think he might have been a bit concerned about which way it would go but he got a great reception."
"It certainly makes it harder for Luka that the fans are right behind him. He knows that the fans here love him and hopefully he can stay as long as he can. We all want him to stay. He's going off for international duty and we were saying, 'make sure we see you on Thursday,' he said.
According to reports in the Metro, Tottenham are set to rekindle their interest in Villarreal striker Giuseppe Rossi. The Italian intention was said to be on the top of Tottenham's list at the start of the transfer window but their interest cooled after it emerged Rossi was keen on a switch to Juventus. However, Rossi has now said he will not be joining the Italian giants and Harry Redknapp is ready to move for the striker.
The newspaper claims that Rossi would be available for £28m but Tottenham would have to sell at least two players in order to finance a deal for the striker but Redknapp is keen to sign the prolific striker. Rossi's agent has said that the player is likely to stay in Spain after rejecting a move to Italy last week but Harry Redknapp is said to be confident of persuading the Spanish side's board to let the player leave.
A report in the Guardian claims that FC Twente striker Bryan Ruiz has been contacted with a view to a £13m switch to Tottenham. The striker is said to be keen on a switch to north London and Redknapp has instructed his board to work on a deal for the striker. "Spurs are a great club. I'd say that the chance that I'll leave Twente is 50%," Ruiz added.
The striker has a prolific record in Holland, netting 33 goals in 61 league games. The forward had been linked with Everton and Liverpool earlier in the summer but it now seems as though Tottenham are the favourites to sign the player. Redknapp is said to see the player as the right mould for Tottenham as well as having the valuable 'winning experience' his young side need.