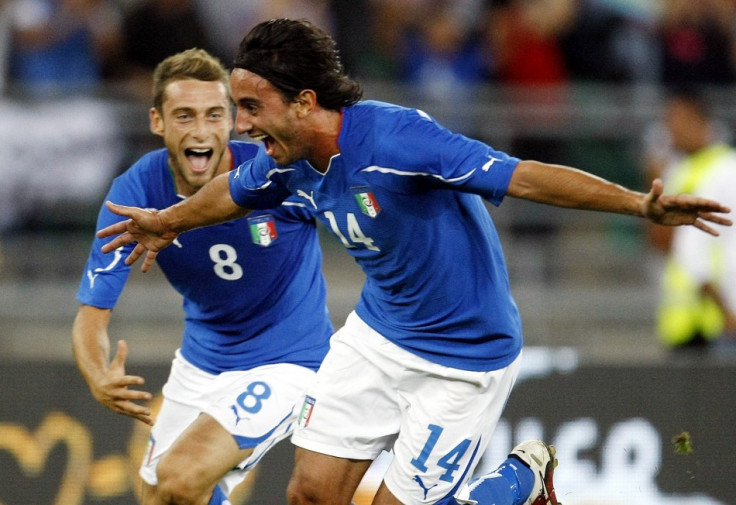 All the latest football transfer rumours from Liverpool. Liverpool is on the verge of signing Sebastian Coates with Alberto Aquilani close to moving to AC Milan. Craig Bellamy is said to welcome a move back to Anfield and Tottenham want to sign Joe Cole.
The Daily Mirror claims that Sebastian Coates will sign for Liverpool in the next 48 hours.
Both the Daily Mirror and the Independent suggests that the Uruguayan defender is the next player to join the Liverpool revolution with Kenny Dalglish further strengthening his squad this summer. It is believed that Nacional have accepted a £7m offer for the player and will complete his move once a medical has taken place in England Friday.
Liverpool was not the first club to wade in with a concrete offer for 20-year-old. FC Dnipro actually bid well over the asking price but the player refused a move to the Ukraine. Manchester City was also sniffing around and even had top Uruguayan businessman Francisco "Paco" Casal doing their bidding for them.
The Independent claims that Liverpool midfielder Alberto Aquilani is on the verge of a switch to AC Milan.
The midfielder is said to be travelling to Italy to finalise a season long loan deal that he hopes will see him end his Anfield nightmare. Aquilani says he is ready to make a major impact for the club this season and knows the challenges that face him at the San Siro.
"I am delighted to have arrived here," said Aquilani. "This is a leap in my career. I have come to Milan to do well. I have different characteristics to (former AC Milan midfielder) Andrea Pirlo but this is a further responsibility for me," the midfielder added.
The Daily Mirror claims that some of Craig Bellamy's friends have said he would jump at a chance of a return to Liverpool.
The Welsh midfielder has been linked with a move back to Liverpool after Roberto Mancini said the striker would never play for Manchester City again. Liverpool has made an offer for the player but will not pay for his services, giving Roberto Mancini a decision to make. The Italian manager is said to be under pressure to take Bellamy off the wage bill, with Bellamy reportedly earning £90,000 a week.
Harry Redknapp is said to be readying a bid for Liverpool flop Joe Cole.
Tottenham are planning a move before the transfer window for the player who Harry Redknapp managed at West Ham. It is believed that Jose Cole is willing to take a pay cut to end his Anfield nightmare with Tottenham the front runners to win his signature.
"I like Joe, and I am not going to say I don't want to sign him because I would be lying," said Redknapp. "I have not made any inquiries for Joe. It probably would be difficult because we tried to get him last year. It was not difficult for me but the chairman - well, he might think he didn't want to come here last year and he went to Liverpool," he continued.