23 September 2011: All The Latest Football Transfer Rumours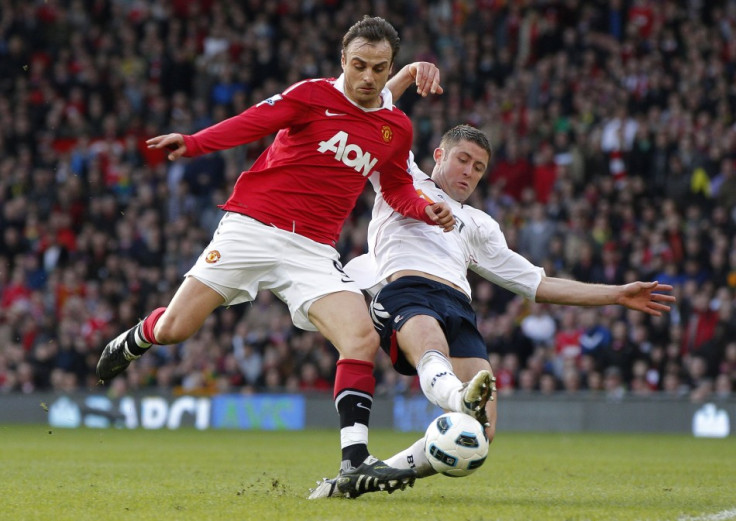 The pick of today's Premier League, Serie A, La Liga and Bundesliga football transfer rumours, news and gossip for 23 September, 2011. All the latest transfer rumours surrounding Manchester United, Chelsea, Arsenal, Liverpool, Tottenham Hotspur, Manchester City, Bayern Munich, AC Milan, Inter Milan, Juventus, Roma, Barcelona and Real Madrid will be covered here.
Today the transfer rumours are dominated by Gary Cahill's expected departure from Bolton. The English and European media report Friday that Arsenal, Chelsea and Inter Milan are all eyeing up bids for the England international this January.
StanJames.com claims that Chelsea manager Andre Villas-Boas has put Cahill at the top of his priority list as he attempts to build a new squad at Stamford Bridge. After Chelsea's inept defensive display against Manchester United Sunday, the Portuguese manager is said to want to sign the centre half this January and will look to John terry to use his England connections to make the deal happen.
The Daily Mail claims that new Inter Milan boss Claudio Ranieri will make a bid for Cahill this January. It has been claimed that the experienced manager will look to strengthen his Inter Milan squad with the signing of the England international and sees the player as vital to the club challenging once again in Europe.
Arsenal are also expected to make a move for the Bolton defender with the Trotters manager Owen Coyle saying that he expects Arsenal to revive their interest in Gary Cahill in the January transfer window but the Bolton manager has warned them to expect competition now that the centre-half has established himself as an England international.
Diego Maradona has refuted claims that Al Wasl are closing in on Chelsea striker Nicolas Anelka. The French striker, whose contract at Stamford Bridge expires at the end of the season, has been linked with a move to the UAE club but the Argentine legend has dismissed the rumours.
"I am really surprised to hear this. We don't have anything to do with Anelka," he said.
"Of course, I wish that he would come and play for us at Al Wasl, but knowing the wages he gets at Chelsea, I don't think it is ever going to be possible I also believe he is a pillar of the Chelsea team and I don't think they will allow him to leave," he added.
The Guardian reports that Arsenal are set to test Fiorentina's resolve by bidding £10m for Peru international Juan Manuel Vargas in the January transfer window.
New Manchester City strike Sergio Aguero has that he was inspired to join the Blue revolution by Michael Owen- but it won't stop City's record signing trying to eclipse United this season. The striker was 10 when he watched Michael Owen carve open Argentina's defence in St Etienne at the 1998 World Cup.
"I watched the Premier League on television," said Aguero. "I prefer it to La Liga and Serie A. I loved Michael Owen. I always followed him at Liverpool," Aguero added.
Owen Hargreaves, fresh after staring for Manchester City in their Carling Cup win against Birmingham has accused Manchester Unite of treating him like a 'guinea pig' during his long battle to recover from a serious knee injury.
"After the injections, I tried to get back on my feet and they said my tendon was good, but it felt like I was made out of glass. That obviously had a huge impact," Hargreaves said.
"With my tendon injury, I've had to be a guinea pig for a lot of these treatments. It's difficult. All the people there [at United] are lovely and everybody tries their best, but at times you come to a certain point where you need to make a decision. They said it would help. Basically, I was left to pick up the pieces, which was incredibly frustrating," the Manchester City midfielder added.
© Copyright IBTimes 2023. All rights reserved.