When Paul Levesque – AKA Triple H – began to officially make the move from the WWE ring to his creative role backstage, it didn't take long before he realised there was an urgent problem brewing at the heart of the organisation. Having been deployed by WWE chairman Vince McMahon to go on a fact-finding mission, he came back with one alarming conclusion. "I came back to Vince and said that in 10 years, I don't know where we will be getting our talent from," Levesque said.
How did the world's biggest and most successful professional wrestling organisation find itself in such a position? There is a strong case for stating they had become victims of their own success, having outfought and outlived every other promotion once considered a rival.
A shortage of talent and an audience more demanding than ever called for something fresh. In many ways, the rise of NXT has addressed those concerns. The brain child of Levesque now stands as a true entity of its own in support of the Raw and Smackdown brands.
What was once billed as a developmental brand to work in tandem with the WWE's Performance Center in Florida now commands as much interest as the flagship shows, with the successes of former NXT names Kevin Owens, Seth Rollins, Charlotte Flair, Bayley, Sami Zayn, Baron Corbin and Finn Balor seemingly proof that the pathway to the top is truly open.
"As things begin to happen, changes take place," Levesque said in an exclusive interview with IBTimes UK. "I'm never one to go 'I would just like it to get here.' The second [NXT] started to take off and things started to change, I started to change my expectations. It started out as me just saying I would like to create an alternative brand but one that is meaningful that so guys and girls can get the opportunity to do WWE. Not just get in the ring and wrestle but how to become WWE superstars because there is a big difference in what we do as a television product as opposed to just shooting an event.
"So that was the initial goal and to do that you need to have a following. I knew there was enough talent out there, especially after we had trained them, that we could turn it into something bigger."
He continued: "I think the expectation now, as big and important as it is to the brand, is the opportunity as we begin to localise content; we are just nicking the surface of what it will be."
The blueprint to ensuring there is a steady flow of talent running through all divisions of WWE has changed. Their relationships with developmental territories like Ohio Valley Wrestling where John Cena, Brock Lesnar and Randy Orton once cut their teeth are a thing of the past with WWE looking to forge relationships with new, exciting promotions both at home and further afield to fill the void. Evolve Wrestling is one of the promotions who WWE now look to fill their NXT roster, while London's Progress and Glasgow's Insane Championship Wrestling were represented at last year's WWE UK tournament. Rumours circulate that their shows could be the next major additions to the WWE Network.
There are some promotions WWE will steer well clear of. But with developing local talent now a growing initiative, Levesque insists the organisation is eager to forge links without rocking the boat too much.
"The international expansion and internationally localising content is a massive opportunity for us to train talent on a global basis," the WWE's Executive Vice President of Talent, Live Events and Creative continued. "If along the way there are players who are putting out decent content and actually training talent, I say to these developmental groups... there are a million little wrestling promotions.
"A lot of them are garbage, I don't mean to be insulting I just mean... the in ring product isn't bad sometimes but the promotion itself is. They don't care, they don't put anything into the performers, they just say 'here I'll pay you a little bit of money and you can come do a show and that's that, that is the end of it until you come to another show for me.'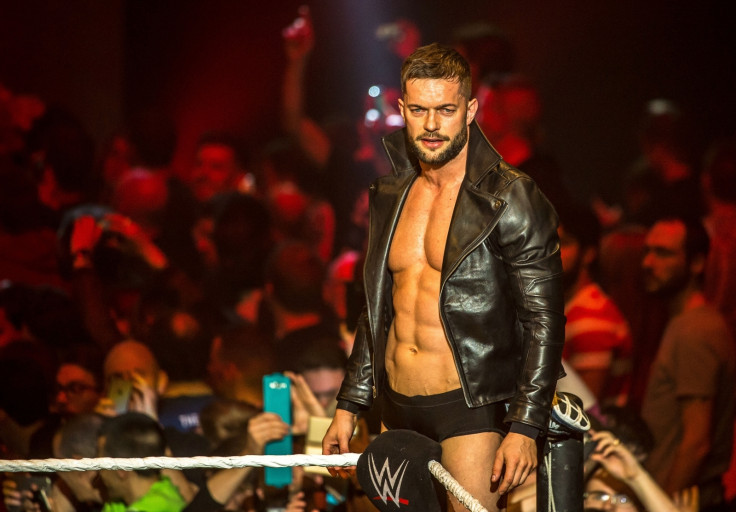 "I want companies that are willing to invest in talent, that are willing to develop, that are willing to create storylines. So that they are creating a consistent product, they are creating work for guys to learn. If we can work with them to teach them the ways to do things that are better. Not to say to control the content, but to teach them how to be performers."
While he was giving little away as to what the WWE's next step will be in that process, Levesque did offer a timeline of sorts to work with. "There are a lot of hurdles and challenges but it is an exciting time right now. I think that within, let's say six months, you are going to hear some big announcements about us internationally."
Bringing through talent from regional promotions is ensuring there is a steady flow but WWE's recruitment drive has never stopped there. With no other major rival promotion to pluck talent from anymore, the prospect of the biggest names from UFC coming entering the world of professional wrestling is very much an in vogue subject. WWE and the world of mixed martial arts are no strangers to each other with the list of names to try their hand at both practices longer than you might think. UFC has provided some of its stars with the platform for them to become a household name in a game that was far more niche just a few years ago, but their own bombastic personalities and ability to draw a crowd while on the microphone means it should come as little surprise to see their names linked with the WWE universe.
Former bantamweight queen Ronda Rousey has already had a taste of the action, appearing alongside The Rock at Wrestlemania 31 while Conor McGregor could the next guest at the WWE's biggest show of the year – with WWE's chief brand officer Stephanie McMahon recently describing the Dubliner as a "perfect fit" for the company.
Of course, it works both ways, with Brock Lesnar and CM Punk perhaps the most notable examples of things working in the other direction – with varying level of success. But it remains a talent pool WWE keep a close eye on, along with the hundreds of young athletes to fall out of the NFL net every year.
"I think we do it now. There is a skillset, sometimes people will say are you afraid somebody will just jump over there... but just because you are a really great professional wrestler or a really great WWE superstar doesn't mean you are going to successfully make the jump to MMA. Or vice versa. We recruit talent from everywhere. The NFL for example, the NFL lets go between 400 and 700 players a year. They are one percent of the best athletes on the planet that, for whatever reason, didn't cut it in the NFL.
"That's a huge pipeline for us. They might not necessarily have other opportunities, they might try go to the CFL [Canadian Football League] or do other things but it is a big pipeline for us. But is also a big pipeline for MMA. It's also a big pipeline for boxing."
The idea that some athletes are tailor-made for the world of professional wrestling resonates well with Levesque and it is a reason why the McGregor and Rousey questions are so often put towards him.
"Some people just have that thing where they want to entertain. No matter where they go, they have to be the life of the party and it has got to be their thing. That's what we are. You don't have to be that and be in MMA, you don't have to be that and be in boxing, you don't have to be that and be in NFL: That is what we are.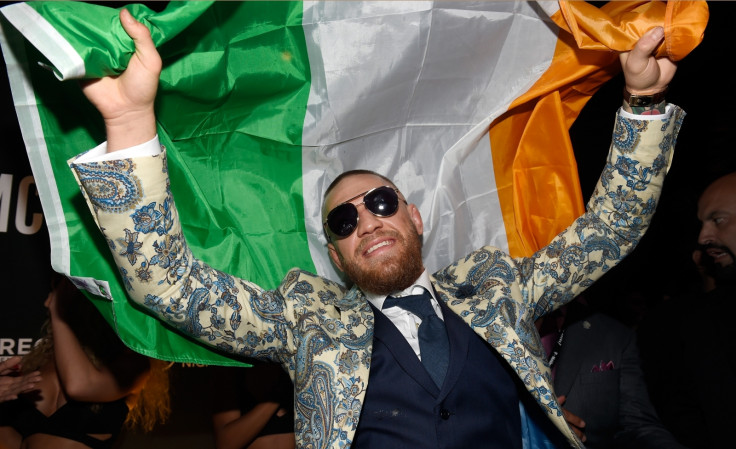 "If you ask me what it is I like first and foremost in the recruiting process; we look for a quality human being, the right human being first and foremost, we vet it out so we get the right people. But from a talent standpoint, the biggest thing I look for is charisma. People who draw your eye. Who make you look at them, That innate charisma and that personality, that ability to connect with people and tell stories, be engaging, just make people want to pay attention to you. That's what we are at the end of the day."
Now more than ever before, WWE is in a battle for audiences. And their audience remains one of the most demanding around; wise to the ways of the industry and closer to its heartbeat than ever before.
"A fanbase is very smart and very savvy and no matter what you do and what you give them today, that is the new benchmark. You can never go back, you have to give them more. So it constantly evolves and constantly rises, fans are smarter, more connected than ever. You have to try and stay ahead of that.
"You are always that next great thing away. Today the biggest thing for me is the competitive landscape. We compete against everything, football, soccer, we complete against the latest Hollywood release, against television shows, against sleep. People have a lot of choices for their entertainment. They can do anything at almost any given time. But what it comes down to is just trying to keep them engaged."
Paul Levesque spoke to IBTimes UK at Web Summit Lisbon on behalf of WWE.