WASHINGTON — President Donald Trump has said he has spoken with Saudi Arabia's king, who "denies any knowledge" of what happened to the Saudi journalist who disappeared after entering the kingdom's consulate in Istanbul last week. Trump said he is dispatching Secretary of State Mike Pompeo to the region.
Trump has been under pressure to take action on the suspected murder of journalist Jamal Khashoggi, a Saudi citizen who has been living and writing in the United States, including columns critical of Saudi Crown Prince Mohammed bin Salman. Turkish officials say that they believe Saudi agents killed and dismembered Khashoggi after he entered the consulate and that Turkey has audio and video recordings of it.
The kingdom has called the allegations "baseless" but has offered no evidence the writer left the consulate.
Trump is suggesting that "rogue killers" may be responsible for whatever happened to missing Washington Post columnist Jamal Khashoggi.
Trump told reporters as he departed the White House en route to Florida that he spoke by phone with Saudi Arabia's King and that "The King firmly denied any knowledge" of the disappearance.
Trump says he doesn't "want to get" into King Salman's mind, but says, "it sounded to me like maybe these could have been rogue killers."
He adds: "We're going to try getting to the bottom of it very soon, but his was a flat denial."
Trump's language was strikingly similar to the language he has used to describe Russian President Vladimir Putin's denials of election meddling.
White House economic adviser Larry Kudlow declined to speculate on what Trump might do after the president promised "severe punishment" in a "60 Minutes" interview if the U.S. determines that Khashoggi was indeed killed inside the Saudi consulate.
Saudi Arabia has pledged to economically retaliate for any U.S. punitive action.
Trump has said repeatedly he does not want to halt a proposed $110 billion arms sale to Saudi Arabia — as some in Congress have suggested — because it would harm the U.S. economically.
"We will take stern action with the Saudis if necessary," Kudlow said. "The United States is the dominant energy player so we're in pretty good shape, in my opinion, with our energy boom to cover any shortfalls. We'll wait and see, but rest assured that when the president says we will take actions if we find out bad outcomes, he means it."
Kudlow said Treasury Secretary Steven Mnuchin would be attending a previously scheduled Saudi conference this week to address terrorist financing but those plans could change as details of the investigation become available.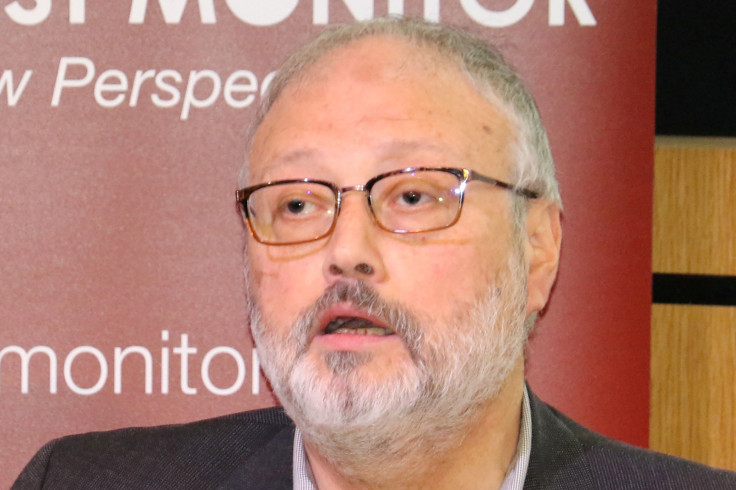 Sens. Marco Rubio and Jeff Flake, members of the Foreign Relations Committee, said Congress is prepared to move quickly and firmly if Trump fails to adequately respond to the Oct. 2 disappearance of Khashoggi, a Washington Post contributor. Rubio said U.S.-Saudi relations may need to be "completely revised" and stressed the U.S. would lose credibility on human rights if the Trump administration remained silent.
He also said Mnuchin should skip the Saudi conference.
"I don't think any of our government officials should be going and pretending it's business as usual until we know what's happened here," said Rubio, R-Fla.
Rubio declined to rule out a halt to the arms sales, stressing that the U.S. must send a message to repressive governments worldwide.
"There's not enough money in the world for us to buy back our credibility on human rights if we do not move forward and take swift action," Rubio said. "Arms sales are important not because of the money but because it also provides leverage over their future behavior."
More than 20 Republican and Democratic senators instructed Trump last week to order an investigation into Khashoggi's disappearance under legislation that authorizes sanctions for perpetrators of extrajudicial killings, torture or other gross human rights violations. The writer had been living in self-exile in Virginia for the past year. The lawmakers' letter was a preliminary step under the Global Magnitsky Act toward taking punitive action.
Sen. Bob Corker, R-Tenn., who as chairman of the Senate Foreign Relations Committee has reviewed the U.S. intelligence into what happened to Khashoggi, has said, "The likelihood is he was killed on the day he walked into the consulate."
Trump visited the kingdom on his first overseas trip as president and has touted U.S. arms sales to Saudi Arabia.