Tsunami hits Japan after 7.0 Richter earthquake off Japanese coast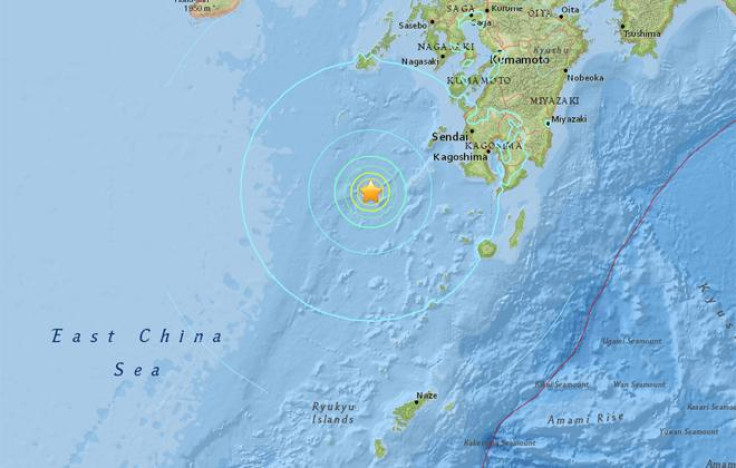 A 7.0-magnitude earthquake off the Japanese coast has created a tsunami early on Saturday. A 30cm (1ft) tsunami hit the Japanese island of Nakanoshima, but there were no reports of damage or injuries, according to the Japan Meteorological Agency. The two reactors at the nuclear power plant in neighbouring Sendai were unaffected, The Japan Times reported.
"There was no abnormality at the No. 1 and the No. 2 reactors following the quake," said Naoyuki Igawa, a spokesman for Kyushu Electric, which runs the nuclear power plant.
The US Geological Survey said that the epicentre of the shallow earthquake was about 160km southwest of the town of Makurazaki and occurred at a depth of about 10km. The Japanese Met Agency issued a tsunami advisory, but it cancelled the warning an hour-and-a-half later.
There were no reports of any issues due to both the earthquake and tsunami, according to the Kagoshima government official Tetsuro Shinchi. "We have not received any reports of injuries or damage following the earthquake and tsunami advisory," he said. "However, residents should still be cautious."
Japan is no stranger to tsunamis with the most notorious incident taking place in 2011, when a huge earthquake triggered a devastating tsunami that killed 18,000 people. The undersea quake registered 9.0 on the Richter scale.
The disaster was responsible for the large-scale nuclear disaster at the Fukushima power plant. It became the worst nuclear disaster since the Chernobyl disaster of 1986. The village of Fukushima was abandoned after the tsunami and the residents have not been back since the accident.
© Copyright IBTimes 2023. All rights reserved.