Isis planning 'nuclear tsunami' on West claims German journalist embeded with terror group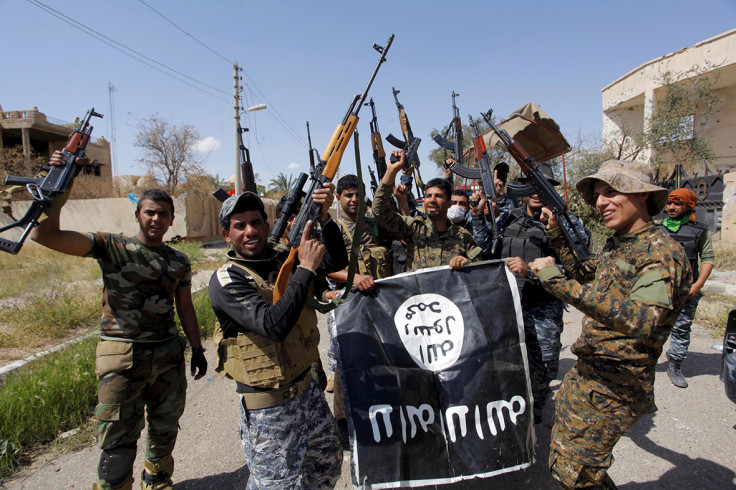 The Islamic State is planning a "nuclear holocaust" to wipe the West off the face of the earth, German journalist Jürgen Todenhöfer claims in his new book, Inside IS - Ten Days In The Islamic State. The 75-year-old journalist reportedly spent 10 days embeded with the terrorist organisation.
According to the The Express, Todenhöfer was allowed to integrate and interview members of the jihadi group because he is an outspoken critic of US policy in the Middle East. During his time with Isis, the German journalist allegedly learned that the group plans a "nuclear tsunami" against any Western nation that opposes its plans for an Islamic caliphate.
Todenhöfer claims that once he and his son arrived in Isis-controlled territory, they were forced to turn over their mobile phones. However, before they were even allowed to enter Isis territory, the former German MP spoke to the terrorist organisation for months over Skype.
"Of course I'd seen the terrible, brutal beheading videos and it was of course after seeing this in the last few months that caused me the greatest concern in my negotiations to ensure how I can avoid this. Anyway, I made my will before I left," Todenhöfer told The Express.
Once in Isis territory, Todenhöfer and his son, who filmed there, was allegedly chauffeured around by the notorious British terrorist "Jihadi John," whose real name is Mohammed Emwazi. "People there live in shellholes, in barracks, in bombed-out houses. I slept on the floor, if I was lucky on a plastic mattress. I had a suitcase and a backpack, a sleeping bag."
The reporter said the terrorists use their beheading videos to instill terror into the civilian population they aim to control. He also warned the group is the most dangerous terror organisation he has ever witnessed. "The west is drastically underestimating the power of Isis," he said.
"They are the most brutal and most dangerous enemy I have ever seen in my life," he continued. "I don't see anyone who has a real chance to stop them. Only Arabs can stop IS. I came back very pessimistic."
© Copyright IBTimes 2023. All rights reserved.